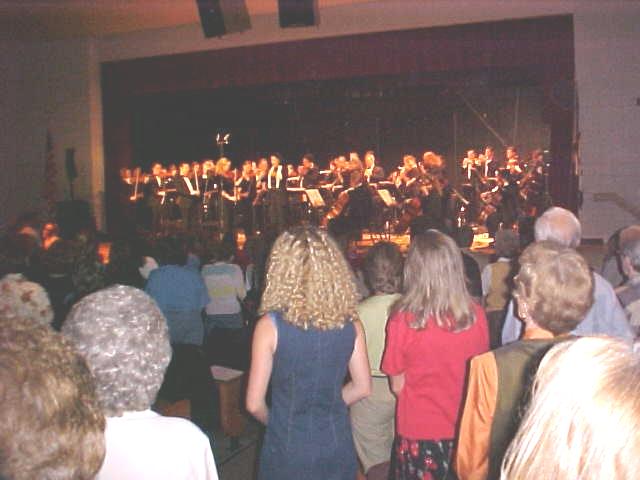 Wheeling Symphony receives standing ovation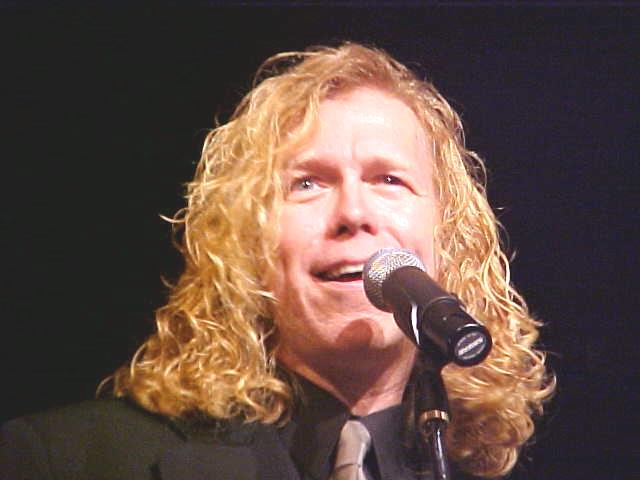 Singer B. E. Taylor delivers his own compositions
It was a night of excellent music and entertainment, the beginning of the second year of Lights On! in Calhoun, concluded by one of the biggest displays of fireworks in recent years.
Superintendent Ron Blankenship gave credit to Dr. Tony Russell for keeping the Lights On! project going. Russell said over 1000 people have participated in dozens of different activities during the past year.
"We hope to have even greater participation this year," he said.
Area residents came to the Calhoun High School auditorium last night to hear the Wheeling Symphony, in a return engagement. Guest Conductor Apo Hsu, one of several conductors auditioning to replace Rachel Worby, led the orchestra in music from the "Grand Canyon Suite" to tunes from "Man of La Mancha."
Special music was admirably delivered by singer B. E. Taylor and guitarist Roger Hoard. Taylor delivered some of his own compositions, beautifully, accompanied by the skilled Hoard. Taylor concluded his set with a special rendition of "God Bless America," received well by the audience.
Guitarist Roger Hoard and Guest Conductor Apo Hsu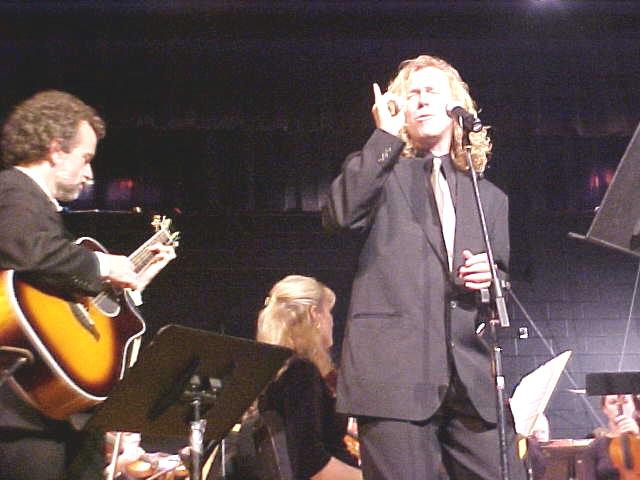 Hoard and Taylor entertain audience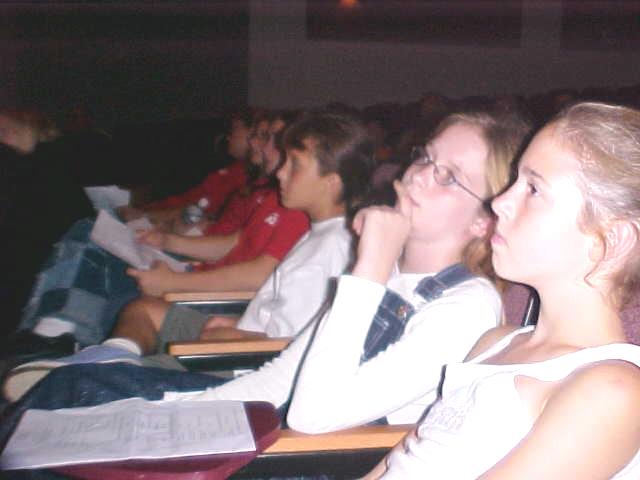 Young folks enthralled by concert
The great Wheeling Symphony was still the star. Those who did not attend missed an outstanding performance. The symphony will present four young people's concerts today for school children.
Pre symphony entertainment was presented by the CHS Band and Calhoun Choral Reflections.
Several groups who have participated in Lights On! had displays in the lobby.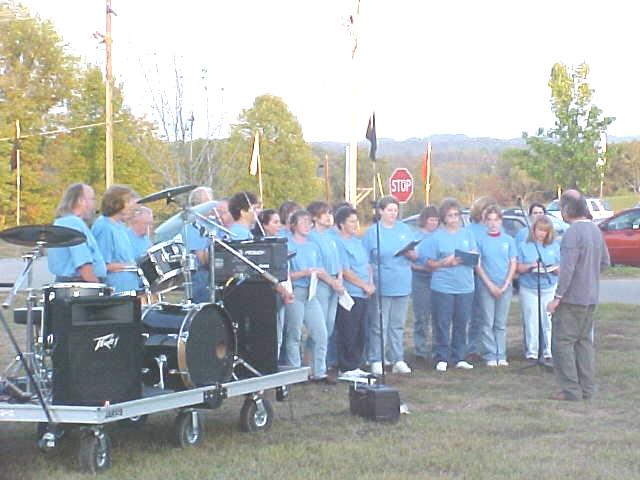 Calhoun's Choral Reflections sing on school lawn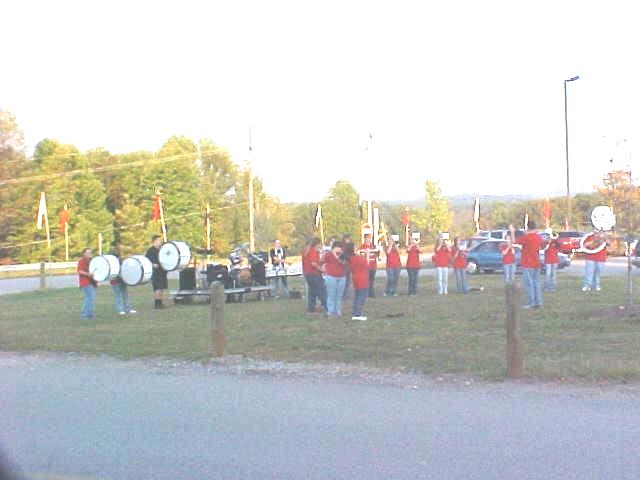 CHS Red Devil Band entertains prior to concert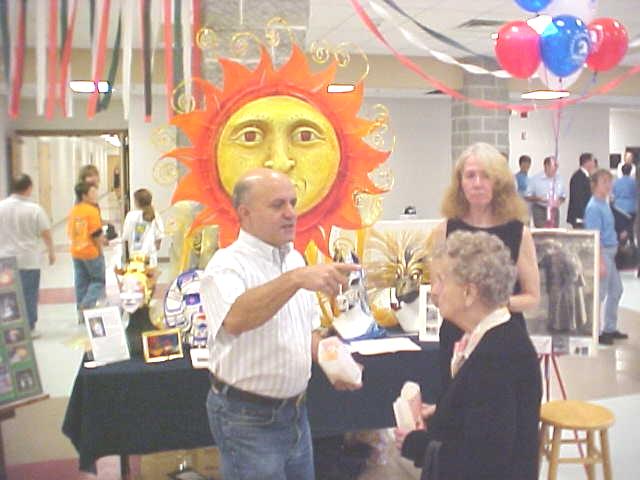 Frank Venezia welcomes visitors to Heartwood booth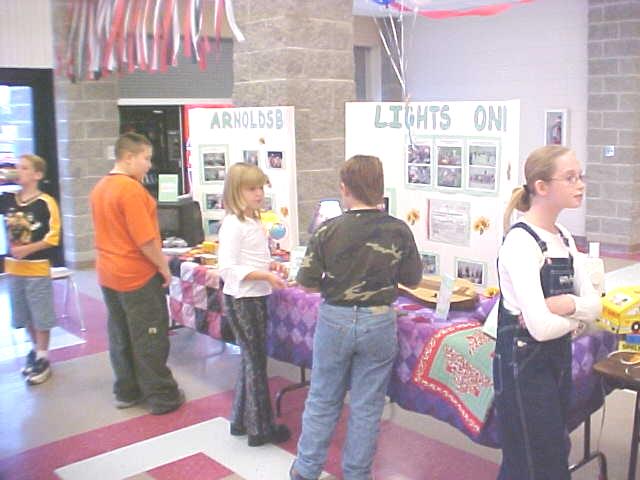 Arnoldsburg Lights On! display projects