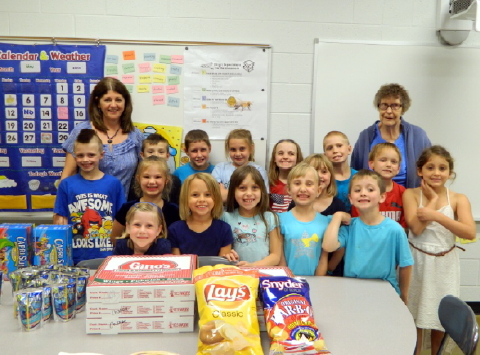 First Place Mrs. Hupp's First Grade Class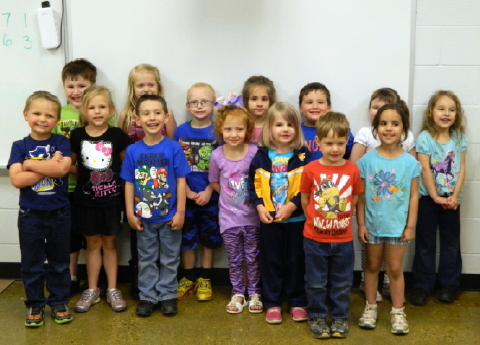 Mrs. Moore's Pre-School Class received 2nd place
By Samantha Cowan, Coordinator
Calhoun Family Resource Network
The Calhoun Family Resource Network would like to thank Arnoldsburg Elementary School for their participation in National Child Abuse Prevention Awareness Month 2014.
Arnoldsburg Elementary School participated in the 2014 Baby Items Drive to help prevent child abuse and neglect. All items collected will be given back out into the community on a first come first serve basis at the Calhoun Family Resource Network through Wally's Ward-robe.
The Family Resource Network thanks the Arnoldsburg School, staff, parents, and students for participating in the drive to raise awareness and help their community, as well as Minnie Hamilton Health System for their participation.
Mrs. Hupp's first grade class received first place, collecting 63 baby items. Mrs. Moore's class received second place, raising 61 items.
Minnie Hamilton Health Care Center graciously donated funds for both classes to be rewarded with a pizza party and refreshments. The Family Resource Network presented each class with certificates of appreciation for their support.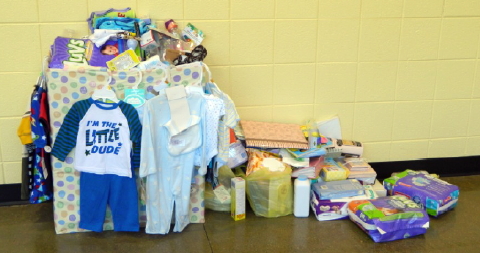 Some of items donated by Arnoldsburg Elementary students.