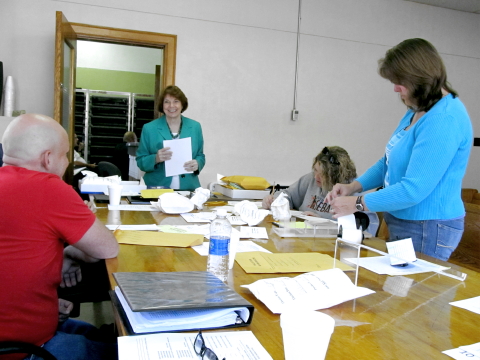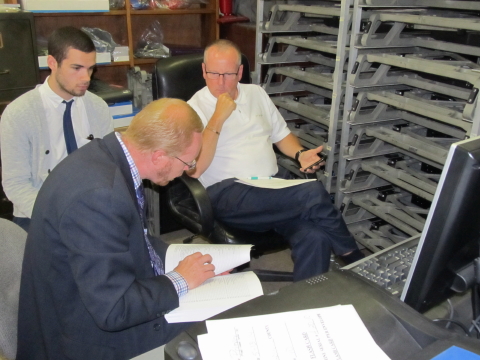 Calhoun's primary election was canvassed by county officials,
office workers, representatives of two political parties
and two representatives of the Secretary of States Office
The canvassing of last week's primary election results took place Monday at the county courthouse with barely a change in the over-all results, after a review of provisional ballots and a few other ballots not recorded by the voting machines.
Since either commissioner Scottie "Chip" Westfall or county clerk Jean Simers had no opposition by an opposing party, they are elected, since the deadline for executive committees to file candidates late was changed by the legislature to February 24, 2014.
The commission will be certifying the election Wednesday.
A precinct-by-precinct tally of votes was released:
Precinct #1 - Brooksville; Precinct #4 Grantsville Area; Precinct #5 - Big Springs; Precinct #6 - Grantsville Corporation; Precinct #7 - Mt. Zion-Russett; Precinct #8 - Pleasant Hill; Precinct #10 - Arnoldsburg; Prencint #11 - Hur-Daniels Run; Precinct #15 - Minnora; Precinct #19 - Orma.