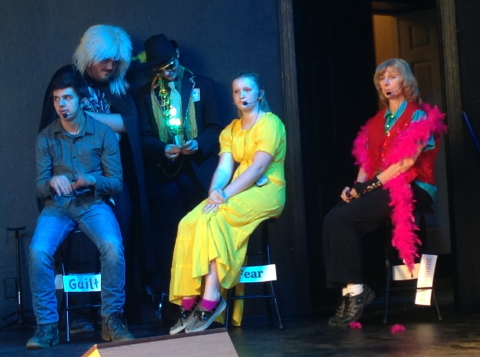 Guilt, Fear, and Excitement perform in "Emote-A Rock Opera"
"Emote, The Rock Opera" written and directed by Harry Beall of Calhoun County, premiered earlier at the Landmark Theater for the Arts in Sutton.
The next performance will at Roane County High School Auditorium on Saturday at 7:30 pm.
Beall is an accomplished singer and songwriter that plays many genres, folk, rock, pop, country, easy listening, and alternate music.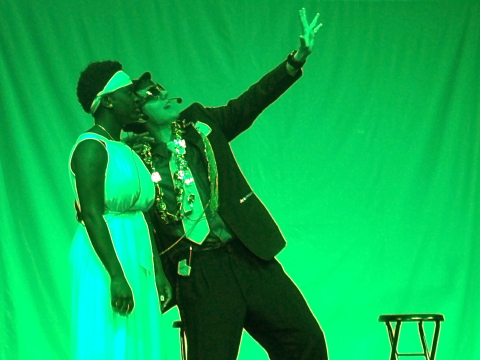 Greed begs Love to help protect him from Hate
"In the beginning, the world was a vast expanse of oceans, rivers, plains and mountains. Emotions existed, but they were random, scattered and confused! Love, the final emotion to surface, was created to give direction and purpose to the other feelings."
"What was unforeseen is the rift it would cause within the Emote family. Some would follow Love, but some would be divided...and a few would be bound to hate. So begins the great war between Love and Hate that would rage for an eternity!"