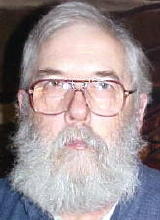 By Alvin Engelke
alvinengelke@hotmail.com

Rev. Keith Belt filled his regular appointment at the Burning Springs M. E. Church. There will be no services at Burning Springs on Easter Sunday as the congregation will go to the New Home (Mayberry) church for Easter Sunrise service at 7 A. M.

There was a good crowd for the Creston Community Easter party at the Creston Community Building.

The big spring Creston ATV poker run is scheduled for Saturday, April 26 at the Community Building. Riders will get to see some "prime examples" of Earl Ray's road maintenance if driving over part of the route over the weekend is any foretaste.

The Whip poor wills are singing and Dutchmen's breeches, bloodroot, trilliums, phlox, dog tooth violets, spring beauties, Narcissus, various woody species with catkins are all in bloom.

Freddie Bush has a big timber job going on in Creston.

Jack dePue & Peanut have been spreading lime. When tractor and spreader started sliding down the hill on them they decided to call on the hillside expert John Morris to assist. Peanut was attending to business in Elizabeth.

Charlie Menefee is back home.

Several folks noted that the school systems "spring break" now has no relationship to Holy Week, Good Friday & Easter. Apparently the ruling elite want to stamp out any relationship of the nation to its Judeo-Christian heritage. It should be noted that on Passover morning at 2 A. M. there will be a total lunar eclipse (blood moon) with another on October 8, the Feast of Tabernacles, with a repeat in 2015. While the anti-religious bigots presently have sway it may not be so on the long term. Speaking of schools, one of the big wheels down at the Mouth of the Elk had to audacity to say that Common Core wasn't being taught in W. Va. schools. The teacher's union boss had to set him straight -- so much for oversight and seeing that W. Va.'s children have any chance at all. Since the education folks feel they are beyond talk with "common folk" and answer to no one, the only way to influence them is by cutting off their funds. The W. Va. state education office has way more employees than does the equivalent office in Virginia -- that should tell the tale. Easy solution -- cut the budget and send down the road all those who support the Bill Ayers Common Core and the same on the county level. Ask the candidates for school board and the candidates for the legislature where they stand.

Charles Russell was consulting his physician and was calling on Parris Parsons, Ray Gumm & brother Euell at Miletree in Spencer. It was reported that Euell has been doing more walking.

In Wetzel County the EPA said a farm pond must be drained and "reclaimed" even though it was on private property and was a benefit to all. In Nevada the BLM (Bureau of Land Management) & DHS (Homeland Security -- those folks that purchased millions of hollow point bullets) were trying to put the jack boot on the neck of a ranch family there supposedly because the cows might step on turtles [ever see that happen?] or that the grazing fees weren't paid to Uncle Sugar. They had attack dogs, snipers, a no fly zone, areas where pictures were forbidden, etc. but they backed off when it was discovered that the real reason for running the ranchers off was that Harry Reed had a $5 billion deal with the Chinese Communists for a U. S. taxpayer funded solar panel display on the rangeland which is near Las Vegas.

Oilfield operators in Ohio note that folks in an Escalade and a Ford were found taking pictures of wellsites but when folks approached to ask them the reason they skedaddled. Folks traveling in Ritchie County over the weekend noted that Antero, the Denver based outfit that has declared war on some local property owners has guards around all their operations. It was reported that Antero had yet another accident in Doddridge County but this time no one was hurt or killed.

The Wirt road crew fixed some bad places along the West Fork on the Ann's Run road and have been working on the Woodring Road as there are to be two families moving in on that road.

Ellison Dozer Service is working on the road to Cabot's proposed Utica well on Larkmead road just south of Parkersburg and Antero has announced a Utica well at Pursley in Tyler County. A forced pooling hearing will be held at 10 A. M. at the DEP Office at 601 57th Street in Kanawha City [Charleston]. About 80 acres of the 290 acre unit is not under lease.

A number of folks from the area attended the NAPE meeting in Pittsburgh.

Cabot noted that some of their dry gas wells in Pennsylvania will end up producing between 14 & 40 billion cubic feet of natural gas. At $4/mcf that would mean that the wells would make between $56 and $160 million each. EQT's wells in Greene County (wet gas) have a 95% IRR based on $4 gas and then when one gets into the liquids rich zone things really get interesting.

Tom Bartos of Abarta noted that there is a new pay coming on, especially in Kentucky and southern West Virginia, the Rogersville which is found in the Rome trough which also traverses the local area and is 22,000' thick at Mount Zion. This new shale is a Cambrian formation which means it is below the Utica and is thought to be the source rock for many shallower formations. He said his company purchased a well from Ashland that had produced two billion cubic feet of wet gas from the Rogersville without any stimulation.

A spokesman for Talisman a Canadian firm that has leaseholds in Nicholas County and wells in Pennsylvania noted that now the norm is not dealing with individual landowners (a disaster as many folks have learned the hard way) but with landowner groups. Talisman allowed as how their shale wells had a lifetime of 35 years.

A spokeswoman for Consol (formerly known as Mother Hope, Dominion, etc.) stated that they like to have stacked laterals, that is for the Marcellus, the Utica and now the Burkett & Rhinestreet. She noted that laterals cost $378/foot and each lateral has between 60 to 70 frac stages with some very long laterals. In the future there will be 18 - 20 wells/pad.

Mark West noted that they presently have 3 billion cubit feet/day of cryrogenic capacity making 200,000 bbl./day of liquids and by next year they will have 5 billion in capacity making 400,000 bbl./day of liquids. It was also noted that Halliburton presently has 260 open positions and it was also noted that West Virginia has a better business climate than does Pennsylvania. Perhaps those who are pushing forced pooling to shaft local landowners should take note and change their tune.

The other day gasoline took a 20 cent jump in one day in some locations with the obvious heading to either $4 or $5/gallon.

The price of local Pennsylvania grade crude rose to $103.24/bbl. with drip fetching $80.77, Marcellus & Utica light $92.02 and medium $102.24/bbl.

The views and opinions expressed herein are those of the author and do not necessarily reflect the views of the Hur Herald.