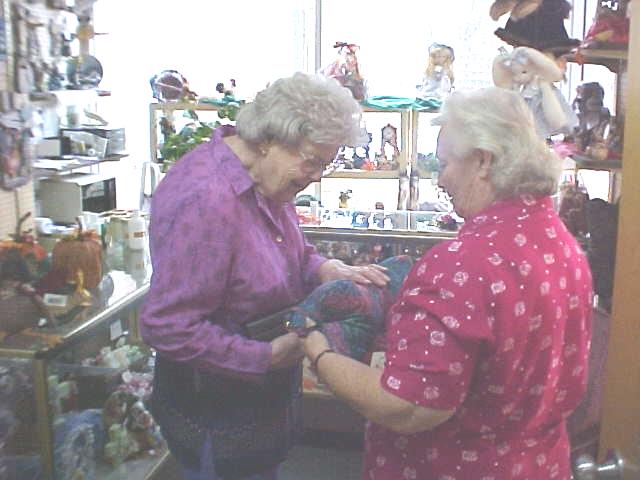 Pat Radabaugh shows Eupha McKee a pillow
The gift shop at Minnie Hamilton Health Care Center is packed with hundreds of items, including patriotic gifts, gifts for fisherman, wall hangings, goat-milk soap, toys, halloween items, fall decorations, and cat, rooster, dog and apple collectibles.
They also have ice cream and snack items.
Pat Radabaugh says one of the area's favorite items is a Calhoun T-shirt with dozens and dozens of long gone villages on a map.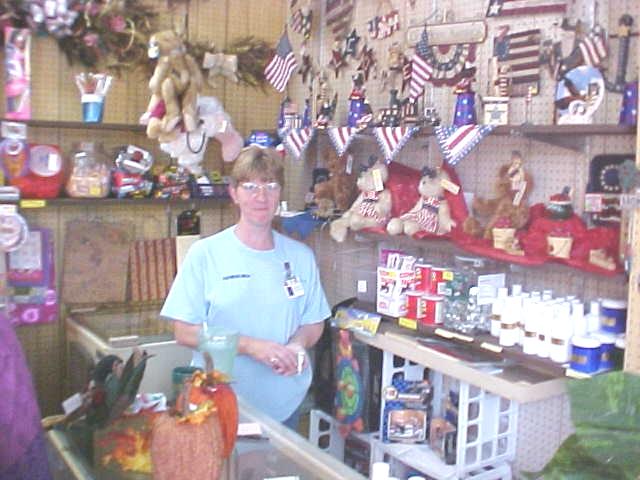 Hospital employee Shelia Gherke visits shop
The shop takes consignments from area crafts people. "So you find some really interesting items here," said Radabaugh.
A few of the crafters who have items for sale are, Herman Ayers, Delma Kemper, Margaret Cunningham, Debbie Walker and Linda Carter.
Profits from the shop, sponsored by Friends of Minnie Hamilton, go into a scholarship fund for students entering the medical professions.