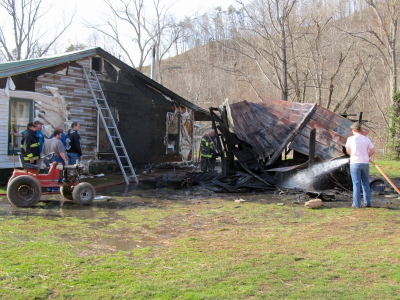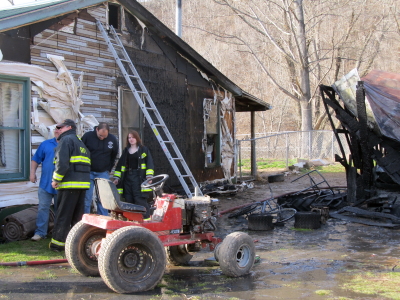 A roaring outbuilding fire threatened nearby houses
Quick action by the Grantsville Volunteer Fire Department saved two houses which were threatened by a super-heated outbuilding in south Grantsville Monday evening.
The fire was reported at 5:17 p.m.
The fire was the property of Ray Hickman, whose house was heavily damaged on the end facing the fire, but the structure was saved.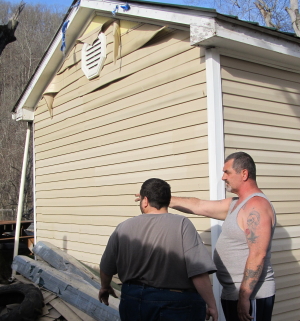 Another adjacent house suffered burned siding
The structure on the other side of the burning outbuilding received damaged to siding, but was spared by a wooden fence.
The Arnoldsburg VFD was called for mutual aid, but advised to return to station, as the fire was quickly brought under control.