The Hur Herald, as a public service, is publishing profiles submitted by Calhoun candidates, publishing them free of charge for over a month, until election day.

We suggest all voters take the time to read what the candidates say, to help make a voting decision.

The political landscape has caused many voters to turn away from the polls, but it is very important that citizens vote, otherwise our democratic and constitutional form of government collapses.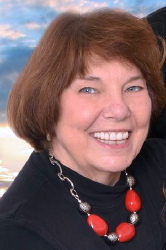 Jean Simers (D) County Clerk
For over a year I've had the privilege of being your County Clerk. We are a small staff with one full time employee and two part-time employees who work less than 20 hours a week. I am a working clerk who not only performs the duties of the county clerk, but can perform any job that needs to be done.
We have a great working relationship with all of the county's representatives in Charleston and we have just completed the 2014-15 county budget and submitted it to the State Auditor's office. When the County Commission appointed me to fulfill Mike Ritchie's term, they wanted someone who could "hit the ground running".
Some of the things we have accomplished in my first year in office are:
►Established a Stabilization Fund (rainy day)
►Saved the county $3,100 by completing our own Financial Statement
►Saved the County over $4,000 by bidding out Workers Compensation
►Direct Deposit for Employees
►Saved the county approximately $20,000 in personnel costs
►Fax lines installed for elected officials' offices
►Installed postage meter for use by all offices for efficiency and cost reduction
►Additional computer for customers to look up records
►Installed additional computer for checking out customers for faster service
►Managed the completion of the new courthouse roof, an existing grant of $185,370.00
►Oversaw the completion of the new wheelchair lift an existing grant of $39,078.00
►Accompanied the Fire Marshal in the first inspection in 29 years
►Created and updating a plan of action to correct fire marshal's recommendations
►Oversaw the completion of the new fire alarm system - a $41,000 project
►Wrote, obtained and oversaw a grant for new electronic door locks for the offices - $14,659
►Wrote and recently obtained a grant for record preservation - new scanners and map cabinet - $17,359
►Conducted the emergency service levy election
You may not know me from the County Clerk's office, but you might know me from the:
►School system where I worked for 37 years;
►Heads Up After-School program where I was the coordinator for five years;
►Saturday Fun Day program which we established;
►Calhoun Family Resource Network where I was the coordinator for three years;
►Community Baby Shower which we help initiate in the county;
►Car seat installations;
►Relay for Life volunteer program;
►Road to Recovery volunteer program;
►Calhoun County Alumni Association, where I am the secretary, or;
►Christmas Connection where I am a founding member.
Additionally, here is some more information you might not know about me:
►Graduate of Calhoun County High School
►Graduate of Glenville State College
►Over 40 years' experience with budgets and grants
►Minnie Hamilton Health System Board Member
►Little Kanawha Community Foundation Board Member
►Little Kanawha Transit Authority Board Member
►Member of Delta Kappa Gamma Education Sorority
►Member of the Women's Auxiliary of the Veterans of Foreign War
►Queen Bee of the Sunny Cal Gals Red Hatters
►I am the only candidate with experience as a County Clerk.
Your support and VOTE on May 13th will be greatly appreciated! See simers for clerk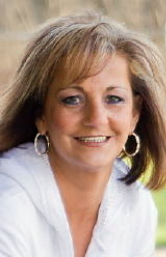 Connie (Boone) Smith (D) County Clerk
I am the daughter of Don and the late Lenora (Goodrich) Cottrill of Rosedale and the wife of Gary Smith. My children are Eric and Christopher Boone and step-daughters Nichole Smith Miller and Haley Smith Archer. I have four grandsons and two granddaughters.
I was raised in Calhoun and Gilmer County in a farm-based family of five children. It's fortunate that my family have been able to remain in this area. My father and maternal grandfather were lifelong self-employed timber men. Being raised on a farm taught me values of hard work and respect of rural community living.
I had the honor of serving as Deputy Clerk in the County Clerk's office for 12 years from 2002 through 2013. I found my work to be enlightening and rewarding to serve you the people with business transacted in the County Clerk's office.
I have attended annual training seminars with the Secretary of State's office on election laws and practices. I interacted with members of the state Auditor's office concerning the rules and regulations for all County Clerk's. My day to day duties have given me valuable experience with the recordation of documents such as: Deeds, trust deeds, birth and death certificates, marriage licenses, judgments and releases, wills and appraisements, probation of estates, county payroll issues, oil and gas leases, issues related to the redemption of property tax sales, voter registration issues, minutes of the Calhoun County Commission, payment of county invoices, and the indexing of these items.
In addition to these duties, time was also made available to assist customers with County Clerk documents. I found great pleasure in serving the people of Calhoun County and other counties as well. Your support of my candidacy for the office of Calhoun County Clerk will be greatly appreciated. Please vote by early voting beginning April 30th through May 10th, which also includes the Saturdays of May 3rd and May 10th, 2014. You may also vote by absentee ballot or on Tuesday, May 13th at your local precinct during the regular primary election.
I would consider it an honor and a privilege to serve as your elected County Clerk and will treat every person fairly and with the utmost respect.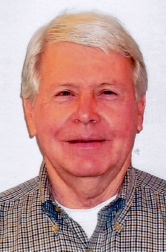 Edward Cain (D) County Commission
I was born and raised in Calhoun County and I am proud to call it home. My sons and grandchildren live and work in Calhoun. For the past 47 years I have been self employed and have contributed to the county as I had the time. I am now retired from the excavating business and find myself in a position where I have the time and the desire to give back to a county that has given so much to me and my family.
I am a candidate for Calhoun County Commission because I believe in this county and its people. Being a successful businessman for 47 years, I believe I will bring experience to the commission that will benefit the county. Over the years of operating my own business, I had to problem solve on many different issues. I will use that knowledge and experience to work with the other commissioners to get the county moving in the right direction.
My experience in budgeting and decision making will be an asset when hard decisions need to be made to do what is right for the County and its people. When elected, I will work to get Calhoun County moving in a positive direction I value the people's opinions and will welcome the people of Calhoun to come to the meetings and share their thoughts and ideas for making things better.
I respectfully request that you vote for me, Edward Cain, for Calhoun County Commission on May 13, 2014.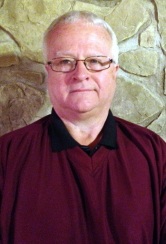 Scottie "Chip" Westfall (D) County Commission
I am Chip Westfall, Democratic candidate for the Calhoun County Commission. My parents were the late Dottie and Scottie Westfall. I am a lifelong resident of Calhoun County. I graduated from Calhoun County High School in 1974. I earned an AB degree from Glenville State College and an MA from Marshall University. For the past 35 years, I have taught physical education and Health at Arnoldsburg Elementary School.
My wife of 34 years is Janice Westfall. She is also a teacher, who has taught at Arnoldsburg for 40 years. She is the daughter of Broaddus Moore and the late Thelma Moore of Minnora. We have two children, Casey and Scottie.
My wife and I are members of the Mt. Zion United Methodist Church and are both co-teachers of one of the adult Sunday school classes. We love local sports and attend as many events as possible. We feel that it doesn't get any better than when we can support our local teams.
I currently serve on the boards of the Mid-Ohio Valley Regional Council, Community Resources Incorporated, Heads-Up Committee, WVU Extension Service Committee, and the Youth Livestock Committee. In addition, I have developed a strong working relationship with our legislative representatives. These relationships have helped the county receive funds for such projects as replacing the courthouse roof and the required fire alarm system. These projects were completed with minimal local funds, with most of the cost being covered with grants.
I am proud to run on my record of service to the citizens of Calhoun County. From promptly returning phone calls, to attending meetings in Parkersburg, I have made every effort to fulfill my duties for the office to which I was elected. I have always made decisions that were based upon the long-term welfare of the entire county.
I believe one of my main responsibilities as county commission is to remain in constant contact with citizens and civic groups and listening to your concerns and ideas. This allows me to better understand the needs that I am able to help with as well as seek outside sources. I am always looking for ways to bring improvements and employment to the county. In this way, I was able to work with the Mid-Ohio Valley Regional Council to help get the Mt. Zion waterline extension jump-started after years of inaction. Today, county residents from Russet to the Upper West Fork have reliable, clean water services. Because of my work with CRI, I was able to assist in keeping that agency's services in the county, even though extensive cutbacks were being implemented.
Over the last six years, our nation and state have experienced difficult financial times. I am proud to say that the county is in better financial shape now than before I took office. The bills are being paid and essential public services are continuing without interruption.
I am running on my record. I have worked hard to make sure county government works for the people, and I look forward to working for you for another six years. It would be my honor to serve as your county commissioner for a second term. I hope to see you on the campaign trail.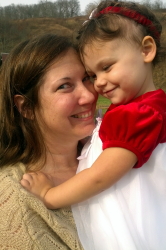 Jackie Collins-Frail - Board of Education
Thank you for taking a minute to read about me, as I ask for your vote May 13th for Board of Education.
My name is Jackie Collins-Frail. I am the daughter of Linda and Donnie Goodwin of Wirt County, and the late Tom Collins (798 Welder, Farmer, and Horseman). My grandfather is the late Criss Hall, founder of Hall Dozer Company, and my grandmother is ninety-five year old Florence Laughlin Hall, who is a resident of MHHS Long Term Care. My Uncle and Aunt, Butch and Susan Hall, continue to operate Hall Dozer Company in Calhoun County. I was raised on the same farm in Calhoun where I am now living and raising my daughter, Emma.
I attended Arnoldsburg Elementary, seventh grade at Brooksville Elementary, and graduated from Calhoun County High School in 1989. I had many excellent teachers, and I am proud to have attended and graduated from Calhoun County Schools.
I graduated from the University of Kentucky with a Bachelor of Business Administration. I worked for companies such as, Lucent Technologies, NGK Spark Plugs, and International Game Technology. I relocated to other states and cities, when the work dictated. After my dad passed away in 2002, I returned to Calhoun County to live on the farm. I enjoy living here, and raising my daughter in Calhoun County.
I was fortunate to be hired as secretary at Arnoldsburg Elementary in July, 2010. After working for two years at Arnoldsburg Elementary, I was afforded the opportunity to work for B Miller Excavating, Inc. as their Accounting/Human Resources Supervisor.
I attend and am a member of Louisa Chapel in Arnoldsburg, WV.
I would greatly appreciate your vote on May 13th. If I am elected, I will work hard for the students, staff, teachers, and parents while serving on the Calhoun County Board of Education.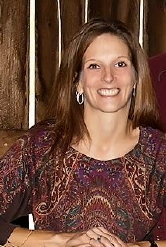 Jenna Jett - Board of Education
My name is Jenna Jett and I am a candidate for Board of Education. I am a 1990 graduate of Calhoun High School, married to Steve Jett and we reside in Orma. We have three daughters, Nekka Pinson, who graduated from Calhoun High in 2010, Kelsey Jett, who is a senior at Calhoun High, and Jaelyn Jett who attends 3rd grade at Arnoldsburg Elementary.
I am the owner/operator of Jenna's Custom Creations a custom stone engraving and craft business. I have volunteered in the Calhoun school system for over fifteen years.
I want each student in Calhoun to receive the highest quality of education available. I know first hand that Calhoun is blessed with great teachers and staff that want the best for the students.
If elected I would be honored to work together with faculty, students, parents and community members to make the best decisions possible for our children's education.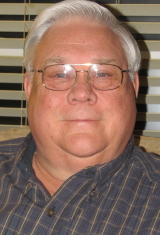 Wilbert D. Kerby - Board of Education
My name is Wilbert D. Kerby, married to Margaret Kirby of Big Springs, living at Big Springs and Grantsville.
I have two daughters living in Tennessee and a stepdaughter also of Big Springs.
After graduating high school in 1964 I joined the United States Air Force as a jet engine mechanic.
While spending most of my military duties in foreign countries I realized how important an education is and what a great state and county I came from.
Returning to non-military life in 1968 I soon started working for Firestone Tire in La Vergne Tennessee, bought-out after 10 years by Bridgestone Tire USA, where I retired from working in management for 32 years.
I moved back to Grantsville, married Dorothy Harris Burrows who passed of a massive heart attack in Dec. 2011.
While living in Grantsville I have worked with Pleasant Hill Public Service District, and Calhoun School System for 3 1/2 years, and have been proud to serve Grantsville as a council member and their mayor, and have served one term as vice president of the Little Kanawha Area Development Corp.
My business experience comes from owning a profitable sporting goods store and insurance business in Tennessee.
Our children are our future, we must provide the education they need for our county, state and government to be strong and survive.
I welcome your vote on May 13, 2014.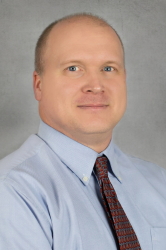 Steve Whited - Board of Education
My name is Steve Whited, and I am seeking re-election to the Calhoun County Board of Education. I was raised in Calhoun County, and graduated from Calhoun County High School in 1992 and from West Virginia University in 1996, and received my Master in Business Administration from Salem International University in 2010. I have worked at Minnie Hamilton Health System since 1996 and I am currently the Chief Executive Officer. I am married to Jan (Gherke) Whited and we have three children, ages 15, 12, and 7, who attend Calhoun County Schools.
Although the past 4 years has had its up and downs, and has been very challenging, I believe that I have worked hard for the students, faculty and staff, as well as the citizens of Calhoun County. Board work is both challenging and time consuming. I can't say that I have enjoyed all the challenges, but I can say I devoted time to each individual challenge allowing me to research and make sound decisions, with information available and provided. My stances and decisions may have not always been popular, but my intention is to always be in the best interest of the School System.
I think more must be done to educate our citizen's on the issues facing Calhoun County Schools and to solicit their thoughts and support to address these issues. I continue to believe that parents should lead the way and help teachers and staff promote an education system that teaches our children not only to be the best they can be, but also teaches them civic duties as well.
I am very proud to be from Calhoun County, and I want to be able to provide all students of our school system, the same pride and understanding that was bestowed to me. I have worked to make a positive and lasting impact on the people around me and the organizations I serve. I will continue to work hard to assist faculty, staff and administration to provide guidance in policy making and setting, that helps create an educational atmosphere that provides ownership and pride.
My wife is a teacher at Pleasant Hill Elementary, and I believe that teachers and staff are very important persons in children's lives. We must not only promote teachers and staff to be the best they can be, but help them by providing necessary tools and training they need. I love my children dearly, and I want them and their peers to have all the opportunities in the world. I believe that the children of Calhoun County deserve the best in all aspects, and I will continue to put students first. I believe my attention to detail, an ability to listen to all sides before making a decision, good human relations skills, sound judgment, honesty, integrity, the ability to disagree, a strong sense of fairness, and my desire to do my best, makes me a good board member.
Thank you for your consideration for my candidacy.