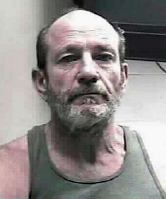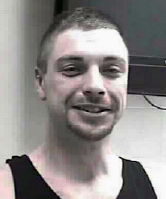 Richard Earl Conley (left) Jason Kyle Conrad (R)
A meth lab bust in Calhoun sent four people to Central Regional Jail last week, two of them arrested on charges of operating or attempting to operate a clandestine meth lab, according to Calhoun Sheriff Carl Ballengee.
Facing the meth charges are Richard Earl Conley, 55, and Jason Kyle Conrad, 34, of Country Lanes. Both men are in Central Regional Jail, with bond set at $20,000 each. Conrad has waived his case to circuit court.
Richard Conley has faced multiple charges related to meth-making.
Sheriff Ballangee and Home Confinement Officer Bob Groves responded to the location with the West Virginia State Police to investigate a report that a fugitive from justice from Medina, Ohio, Amanda Conley-Eaves was at the Conley residence at Country Lanes.
In a criminal complaint filed by Sgt. Okey S. Starsick, police responded to investigate the fugitive from justice complaint when a "shake and bake" meth lab was discovered in a building.
Amanda Conley-Eaves was arrested on the fugitive warrants, and Samantha Conley was charged with obstructing, the complaint says Samantha Conley lied regarding the presence of Conley-Eaves in the dwelling.
Police in the complaint said evidence collected regarding the alleged meth lab involved a container with lithium battery shavings and "a pill breakdown," in addition to blister packs containing pseudo- ephedrine based allergy medicine, a key ingredient in meth making.
Richard Conley has also been charged by NRP officer Charles Stephens with an illegal deer kill, hunting without a license and a felon in possession of a firearm.