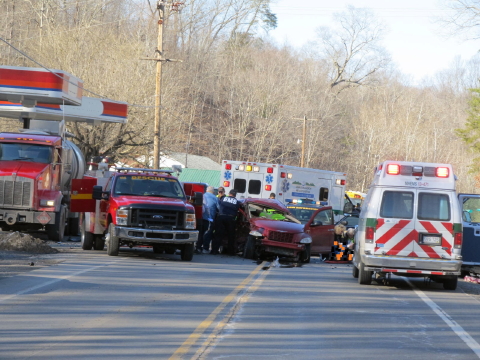 Responders work feverishly to remove Cunningham
family, nearby tanker is close to collision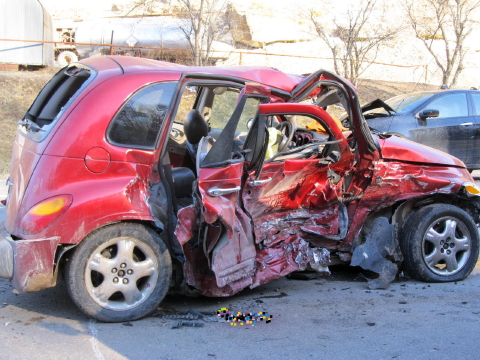 Cunningham car was tangled metal after
crash, responders using extraction devices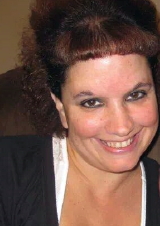 A speeding driver, who State Police say was impaired, crashed into a small, compact car in Grantsville Thursday evening, killing Tammy Cunningham (left) in her mid-forties, and sending her husband, Mike Cunningham, also in his mid-forties, and their teenage son to Charleston Area Medical Center with trauma.
The driver of the speeding car, 18-year-old Randall Luke Baker of Slab Fork was not injured.
State Police have charged Baker with driving under the influence of a controlled substance, causing death. He is in Central Regional Jail with bond set at $40,000.
Grantsville police chief Andy Walker said he spotted a car traveling at a high rate of speed, recklessly driving through town and passing a car on a double yellow line, at which time Walker turned around to follow the vehicle with blue lights and siren on.
Walker preceded to catch up with the vehicle which had already crashed into the Cunningham family, in a vehicle which was likely turning into Baker's Mart.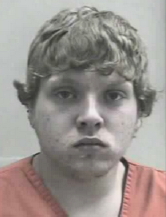 A criminal complaint filed by Sgt. Okey S. Starsick said Baker (left) admitted to be traveling 65 mph, after taking four Klonopins, a controlled substance, while also smoking marijuana. The posted speed was 40 mph.
Family members say Mike Cunningham, who was seriously injured, is in stable condition, undergoing pelvic surgery Friday, with broken ribs, a spleen injury and numerous other problems.
Cunningham's teenage son, according to family members, was stable and ambulatory Friday.
Tammy Cunningham leaves behind, in addition to her husband, five daughters and a son.
Funeral arrangements have not been announced.
See UPDATE: MT. ZION WOMAN DIES FROM CRASH INJURIES - Speeding Driver Charged With DUI Causing Death, Two Others Sent To Charleston Hospital