UPDATE - The Calhoun Co. Sheriff's Department has identified the victim of an ATV accident Monday near Russett as Bernard Hickman, 54, of Spencer, a well-tender for United Petro.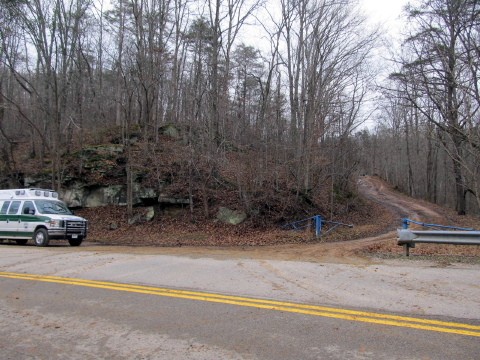 ORIGINAL STORY - A 54-year-old Spencer well tender died in an ATV accident when his vehicle wrecked in a wooded area off Russett Rd. Monday afternoon. It was Calhoun's first vehicle fatality of 2013.
The man, an employee of United Petro, was discovered by another well tender who called 911, according to Sheriff Carl Ballengee.
The accident happened at 1:40 p.m. off State Rt 5 (Russett Rd.) not far from the Rush Run intersection.
Responders had to use ATVs to access the scene, about one mile off the highway.
The body has been sent to the State Medical Examiners office.
The Grantsville VFD and Minnie Hamilton EMS responded to the accident.