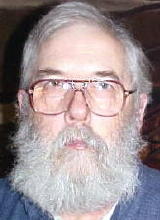 By Alvin Engelke
alvinengelke@hotmail.com

The Creston auction will be held Saturday, December 7 (Pearl Harbour Day), starting at 6 P. M. at the Creston Community Building.

The Creston area had snow and cold weather which was great for the deer hunters.

It was reported that "the Queen of de Nile" decided no deer hunting and instead of taking the family to the Land of Goshen she chose the beach where they all basked in the "tropical sunshine and heat". Of course more details are available.

Alvin & Nancy Engelke spent Thanksgiving Day with Mr. & Mrs. Ed Yates in Martinsburg as did Anna & Adam Yates. The group also visited Dr. & Mrs. Thomas Hartshorn at their annual pre Thanksgiving chicken wing party. The Engelkes also visited in Silver Spring Maryland where traffic is awful and one can observe the government fueled boomtown resulting from wild, uncontrolled federal spending.

Many follow the statements made by Bill Gates who was, before the Clintons went after him for not making political contributions [His competitors had.] one of the world's richest men and a man given credit for taking more people out of poverty than a score of "anti-poverty" programs. Gates has often noted that with the present banking rules (Dodd-Frank, etc) he could not have built his business. Gates said one should read the writings of Vaclav Smil who is an emeritus professor of environment & geography at the Univ. of Manitoba. Smil notes "The demise of United States manufacturing dooms the country not just intellectually but creatively because innovation is tied to the process of making things. In every society manufacturing builds the lower middle class. If you give up manufacturing, you end up with haves and have-nots and you get social polarization. The whole middle class sinks.

Most innovation is not done by research institutes and national laboratories. It comes from manufacturing -- from companies that want to extend their product reach, improve their costs, increase their returns."

Some years back the left leaning Ford Foundation said America should ship manufacturing to third world countries and become a service industry nation and the "Smart people" convinced the dudes in Washington that such should be and ever since the feds have suggested and often demanded that manufacturers leave the country and then the same folks would say, "Those evil companies went overseas to make more money." West Virginia was once center of light bulb manufacturing and no one is allowed to operate a foundry to make pig iron in America.

Much has been said about obtaining food close to home but very little has been produced locally. Now, with even the Wirt County school system perhaps on board there are markets for locally grown crops and a year round farmer's market is planned for Parkersburg. The following is a list of the value/acre of several crops that can be grown in the area. Celery $12,635, bell peppers $11,307, garlic $8751, carrots 8683, chili peppers 8420, lettuce 7097, cauliflower 6647, spinach 6389, onions 6368, cabbage 6360, squash 5705, broccoli 5439, cucumbers 5426, string beans $3464, sweet corn $3373, asparagus $3307 & pumpkins $3115/acre. Several years ago the late T. R. Boggs took some cabbage he grew to Pittsburgh and was able to purchase a new pickup truck.

The announcement by Cabot that they permitted their Utica well on Larkmead Road near Parkersburg has caused much excitement both far & near. Details can be seen on the DEP website but the well is 047-107-1746 and is a vertical well to be 8155 feet deep going to the top of the Trenton. According to Cabot the Utica or Point Pleasant is 137 feet thick there although there is over 1000 feet of Utica in Wirt & Calhoun counties. The unit is made up of 240.93 acres on land owned by the Suck & Whitlatch families, a lot of which was leased to Magnum who sold, via intermediaries to Sinclair and, at that point, there were royalties and overrides equaling 20%. When one drills on Cabot oil & gas one pays 25% royalty. It is the understanding that the Utica will be "wet" which means that it will be loaded with ethane, propane, butane, pentanes, drip gasoline, etc.

The price of local Pennsylvania grade crude oil fell to $91.18 with drip fetching $70.99, Marcellus & Utica light $84.34 and medium $92.l68/bbl.

The views and opinions expressed herein are those of the author and do not necessarily reflect the views of the Hur Herald.