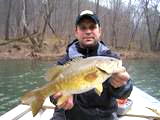 By Cory Boothe
Coryboothe@hotmail.com

Traveling through Calhoun the Sunday before buck season, it was obvious that hunting adds to the economy of Calhoun County. I believe purchases made in the county towards hunting, exceed purchases made for Christmas or during the Wood Festival.

I believe that deer season is the single largest event to contribute to the economy of Calhoun County. I watched hunting licenses and ammo being sold at Holbert's Store in Big Bend. I watched hunters buying gas at Cha-ti's while other hunters were loading up on grub from Foodland.

These stores have the right to be open on Sunday and nobody sees that as an issue. A hunter should also be able to hunt on Sunday if he/she wishes to do so. It is important to note that any Sunday before a major season will not be open to any hunting.

Nobody can hunt the Sunday before gun season. Sunday hunting only adds ONE day to gun season and that is the Sunday between the first and second week of buck season. No Sundays will be added for doe or muzzleloader season.

However, numerous Sundays will be added for bow hunters, small game hunters, and turkey hunting in the spring. Having the opportunity to hunt on Sunday will allow more hunters to come to Calhoun County for weekend visits. It is much more feasible to visit Calhoun during your weekend off when you can hunt both Saturday and Sunday.

Hunting on Sunday is not a sin. Neither is stores being open on Sunday. People should be able to make the decision for their self. If you do not agree with hunting on Sunday, just don't participate. However, don't dictate what others do on their own land.