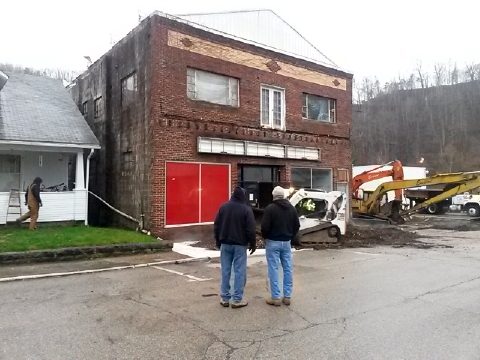 Western Auto Store was a longtime Grantsville business,
operated for many years by the Gerwig family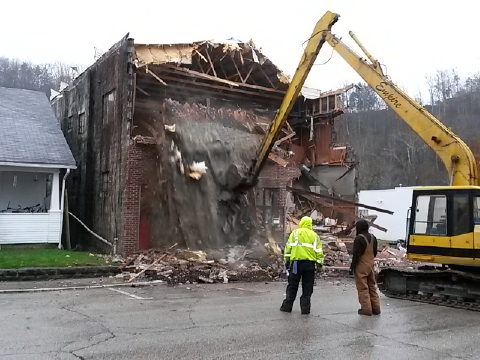 Heavy equipment takes it down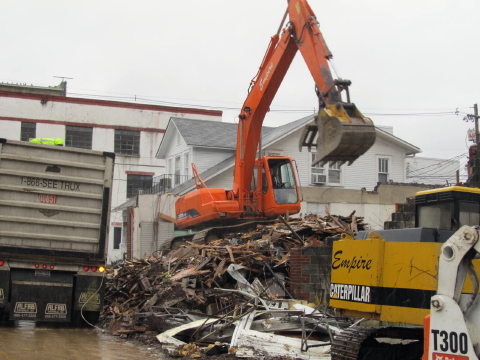 Building is being demolished this week using a flood mitigation grant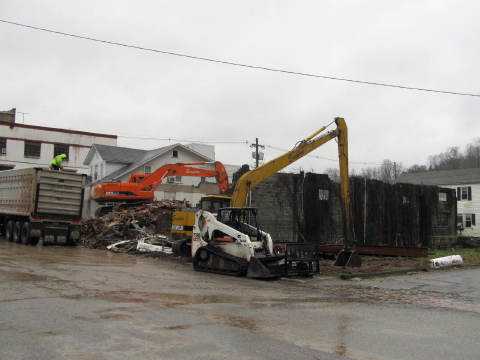 Two lots will be vacant for use as "green space"
A long-time closed Grantsville business on Court Street, the Western Auto Store, has been demolished, in addition to an adjacent house that has stood is disrepair for many years.
A Grantsville resident said the hundreds of pigeons that roosted in the second story of the Western Auto building will have to find a new home.
A flood mitigation project by the Town of Grantsville, using excess mitigation money from an earlier Calhoun Commission effort, has funded the project.
The building was once the location of a highly acclaimed business, Air Rifle Headquarters, an air rifle import business operated by Grantsville native Bob Law.
Years later, in the world of air rifles, Law is remembered for his visionary venture.
See Robert Law and Air Rifle Headquarters
The adjacent demolished house was likely built by Forrest Hickman in the early part of the 20th Century, and has been occupied by many families over the years. For several years it has been barely standing.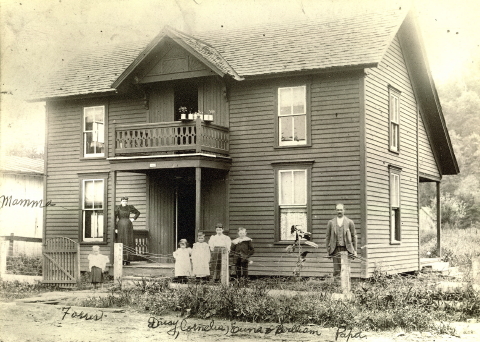 Demolished house was once the home of Forrest Hickman,
Mollie Jeffreys Hickman, Daisy Hickman, Cornelia Hickman,
Una Mae Hickman, William Hickman, and Cyrus Hickman (Norma
Knotts Shaffer Collection/Photo Courtesy of Carol Potts)
Left will be two lots on which no structures can be built, so-called green space, but Grantsville Mayor Curtis Garretson is looking at possibly using it for free parking.