A Report On Water Supply Safety

By Bob Weaver

Official water samples taken from the Grantsville water system during a July water line break in Grantsville did not indicate unsafe drinking water.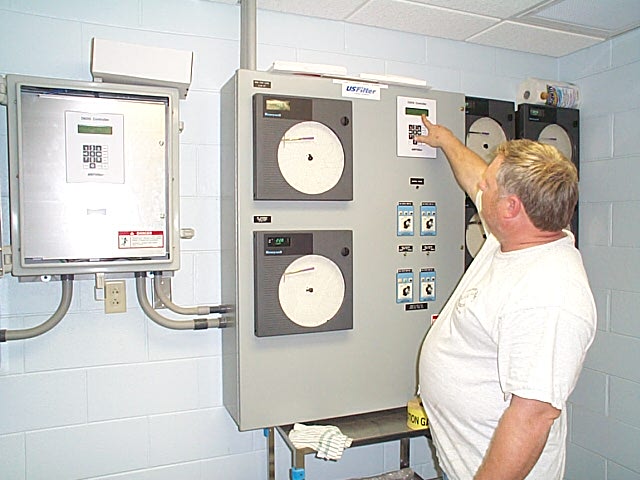 Dave Johnson, Grantsville's water engineer
Dr. Lynn Gilbert, a Grantsville dentist, made serious allegations against the Grantsville Water Department in a letter to the editor of her families newspaper, The Calhoun Chronicle. She said "I have lost confidence in the public water supply," saying the local water company has "complete disregard for public health."
"Meanwhile, I will be drinking bottled water," she continued.
Dr. Gilbert quoted public health protocols which express concern for the aged, infants and those suffering from poor immunity, suggesting those populations have been compromised in Calhoun County.
Water samples taken from four sites around the Grantsville system on August 4, 22 and 27, including one site next to Dr. Gilbert's office, are in compliance with water safety standards, according to a West Virginia Department of Health report.
Dr. Gilbert, who has a degree in public health from Harvard, was upset when water service was cut off to her dental office while she was delivering service to patients. Mayor Gary Knight apologized for the lack of notification.
"These actions are deplorable and should be addressed by town and county officials who are responsible," Dr. Gilbert said. Calhoun County Health Department Sanitarian Marlan Zwoll said he was unaware of unsafe water problems, stating she had not filed a complaint with him.
Dr. Gilbert indicated the Calhoun Commission was unresponsive, but she has never filed a complaint with the entity, nor did she respond to a FAX sent to her by The Hur Herald.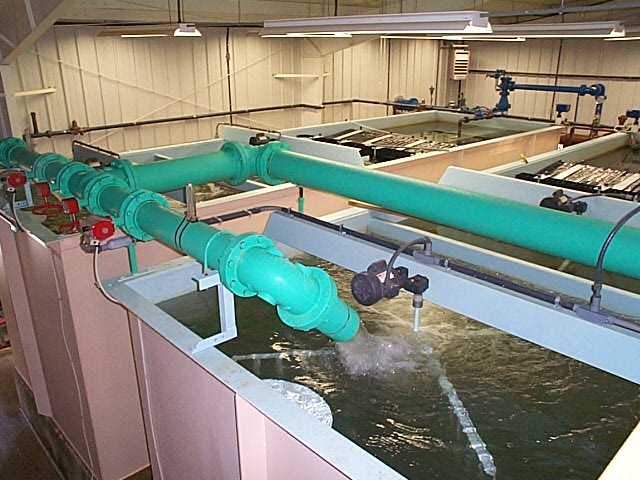 Water treatment tanks at Grantsville's water plant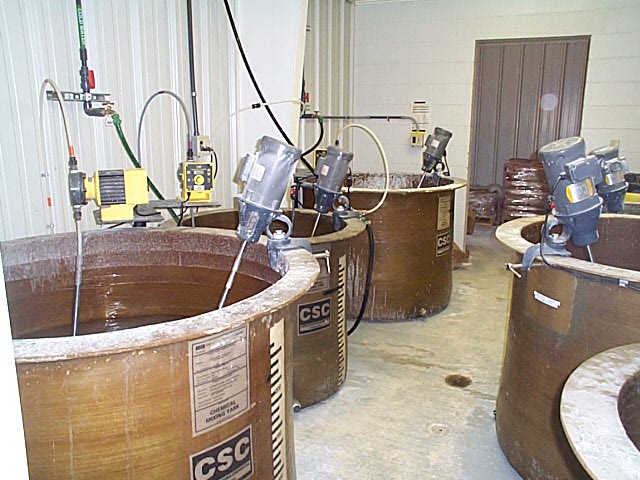 Chemical mixing tank
The environmental standards related to boil water advisories were issued from the office of C. Russell Rader, Director of Environmental Health Services to water companies around the state.
The standards regarding routine repairs, construction and minor main breaks, says "Normally, under these conditions, boil water advisories will not be issued as long as the affected portion of the system is properly flushed, the water is not cloudy after flushing, water pressure in the vicinity remains near normal , and total chlorine residual is present, and the work is completed in accordance with the latest AWWA standards."
There are several situations when boil water advisories are necessary.
Dr. Gilbert told The Parkersburg News her husband Jim Morris "doesn't remember ever seeing a boil water order" by the Grantsville system. Water superintendent Dave Johnson said a boil water advisory was issued in the last year or two, among others over a period of time.
Dr. Gilbert indicated there was no effective way to issue boil advisories since The Calhoun Chronicle is a weekly newspaper, although boil water advisories have been issued on WVRC Radio, the 911 scanner system and The Hur Herald.
Some Health Department officials said the "letter of the rule" relating to boil water advisories may not have always been followed in West Virginia, although there have been few if any actual problems reported.
Ralph Foster, the superintendent of the Harrisville Water Company, said he has never issued a boil water advisory in 29 years. "This has never created a health problem," he said. Foster said there could be circumstances arise that would require an boil advisory, and regulations could indicate it should be done."
"I have not issued a boil water advisory in Spencer in my 21 years," according to Spencer's water superintendent Lowell Hardman. He said his department caps and flushes when there is a break.
"The important thing is reflected in the water samples. The samples are taken regularly and the water has met quality standards." Hardman said the key has always been in the testing. "No one has ever gotten sick from a broken line repair, here." he said.
Freeman Nicholson, who manages the Glenville water system, said he has issued about three boil water advisories in the past several years, two related to flooding of the water system and one problem related to a back-flush which could have created a health hazard.
Nicholson said local operators follow procedures, in most cases, which do not require boil water advisories. He said it has to do with the capping of the breaks, lowering the "water pit" to keep the opening away from spilled water, making sure the residual chlorine is high enough, and sometimes flushing the lines.
"The real proof regarding public health is the taking of samples," said Nicholson. "The annual water report to the customers is printed in the paper once a year."
The Clay water system has been in turmoil for months, often unable to keep an accredited engineer, and water production has fallen below standards and frequent boil water advisories have been issued.
Some health department officials, including Joseph Reckard, the chairman of the Mid-Ohio Valley Board of Health, expressed concerns over boil water advisories. Reckard, according to the Parkersburg News, said the "issue has not been handled properly."
The Hur Herald attempted to reach Mr. Reckard for comment.
It seems if there are problems over boil water procedures, they seem to rest with the public health officials who issue and regulate them.
Concerns about the safety of the local water supply, unless Dr. Gilbert is privy to some other information, seem to currently be at rest.