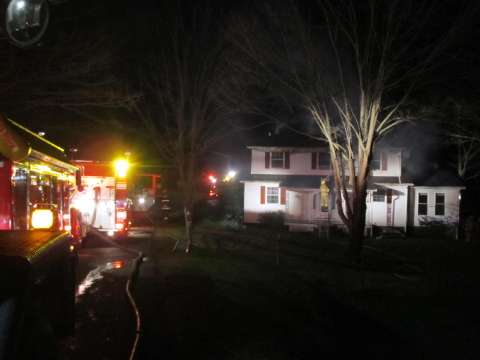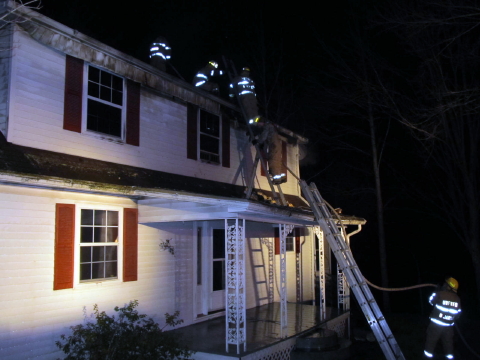 Dora Starcher homestead heavily damaged by fire
Fire struck the Dora Starcher property on Stinson/Mud Fork Road Monday night, heavily damaging the structure.
The home was one of the most beautiful homesteads in the area.
The Upper West Fork VFD, assisted by the Arnoldsburg VFD, brought the fire under control after the initial 911 call at 9:23 p.m., but the fire was troublesome in the attic and wall spaces.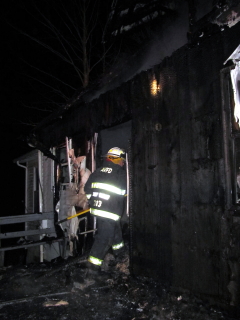 The house has been vacant since Starcher died in 2012 at the age of 93, and had been on the market for sale.
Firemen attacked the fire on the first floor of the house, but then used ladders to reach the second story and roof.
The house is located about two miles from State Rt. 16.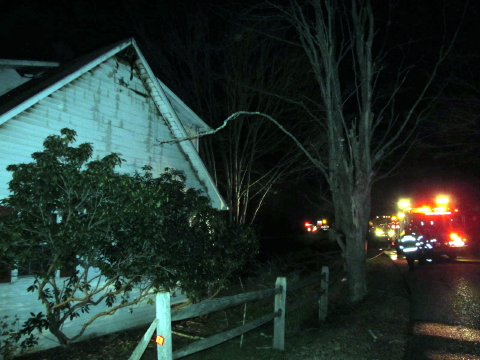 See   "I KNOW HOW MUD FORK GOT ITS' NAME" - Dora Starcher Recalls School Days, Indian Burial Grounds