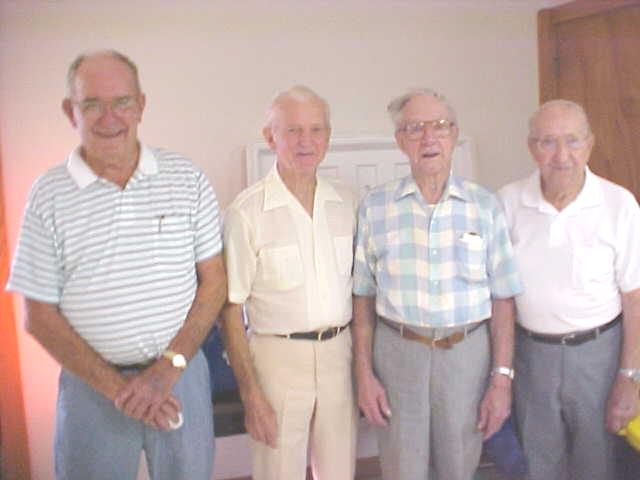 Some of the older employees, left to right: Paul Evans, 82;
Johnny Kuhl, 84; Frank Caireo, ???
The company men and their wives, mostly from the old Hope Natural Gas era, enjoyed their annual dinner at the Calhoun County Park barn.
A large group enjoyed a great meal, including selected items from Bell's Pickle and Fish Company, plus taters.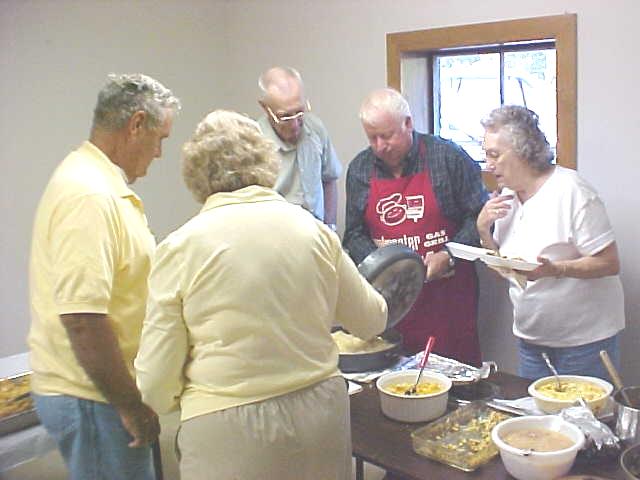 Bell's "Fish and Pickle Company" (plus taters) added to the event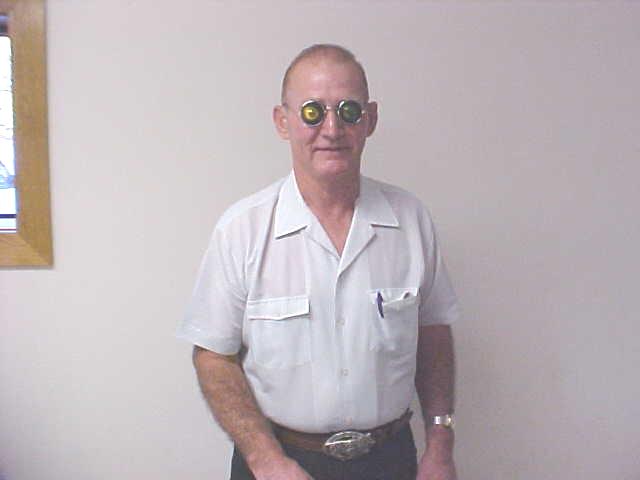 Hope "alien" helps with event
The old Hope Natural Gas Company, which rolled over into CNG and later Dominion Gas, was a major employer in Calhoun County. Once you got a job for the Hope, you likely stuck around awhile. Some worked for well over 40 years, a retention unheard of in this new century, where most people change jobs every five years.