By Bob Weaver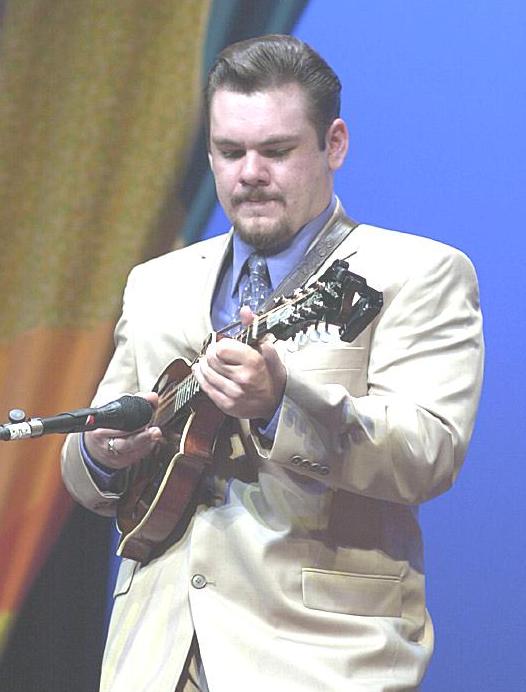 Dorse Sears
Calhouner Dorse Sears was playing music in his head since his earliest childhood memories, and dreaming of playing professionally with a band since he was 12. Dorse's dream has come true, this year taking his mandolin, fiddle and singing talents, joining Ernie Thacker's Route 23 bluegrass band.
The 22-year-old "Westforker" said "This is what I wanted to do all my life. This is my big break into the professional bluegrass scene."
This week he will be playing with his band at the Poppy Mountain Bluegrass Festival in Morehead, Kentucky, one of the country's most famous bluegrass fests which draws 50,000 people for a 21 day run.
Thacker's band has been named one of IBMA's Top 20 emerging bands of the year, and is considered to be one of the hottest four-piece groups on the circuit. Thacker broke-in with Ralph Stanley's Clinch Mount Boys.
Sears said "I'm proud to be part of it," traveling to festivals and gigs across several states. The 'BoMan,' a regional bluegrass DJ at WSIP from Paintsville, Kentucky told the group about my talent," he said, and the rest is history. The BoMan lives and breathes bluegrass music, saying "Bluegrass ain't just a kind of music, it's a way of life."
Sears started freelancing during his teen years "sleeping in cars and using my fiddle case for a pillow." He acknowledged the long-standing musical talents of southern Calhoun musicians, and their influence on him.
"Bluegrass has often been ignored in Nashville. They just never seemed to know what to do with it," he said. The instant success, with little radio play, of tunes from the movie "Oh Brother, Where Forth Art Thou" has introduced the music to a whole new generation, he said. The CD has sold millions.
"I'm hopeful it will help bluegrass.There are really a lot of talented people performing it," said Sears.
"As for me, I want to become the best I can be," he concluded.
Dorse Sears joins several dozen old-time musicians from Sunny Cal to become recognized for their talents around the county, past and present, sometimes little known at their homeplace.