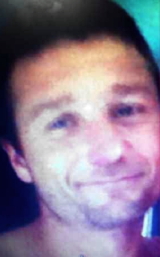 A Roane County man accused of holding his ex-girlfriend captive for several days, turned himself in Thursday and was arrested by the Roane County Sheriffs Department.

James Cummings, 41, of Roane County, has been charged kidnapping and is being held in Central Regional Jail.

Cummings' ex-girlfriend told police he beat and sexually assaulted her.

The Roane Co. Sheriffs Department says Cummings forced his ex-girlfriend to stay at his home in the area of Looney Fork from Aug. 30 until Sept. 4th.

According to the criminal complaint, the woman and Cummings had an argument and before she could leave, Cummings grabbed her by the hair and drug her through the house. The complaint also says Cummings kicked her in the head.

Over the course of several days Cummings allegedly assaulted the woman, with the couple's daughter in the house.

According to the complaint, Cummings also sexually assaulted his ex-girlfriend and threatened to kill her and their daughter if she tried to escape.

The woman was able to escape with her daughter on Tuesday.