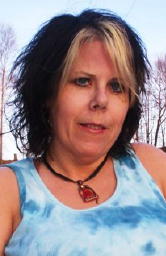 Kathleen H. Taylor
fieldaflowas@yahoo.com

Welcome to Beason… Beason is where everyone is welcome and recommended to take an allergy pill before heading into our community. The weeds have taken over our road and will be taking over the world soon.

Believe it or not, I have gone back to school. This adventure has been challenging to say the least, but the most rewarding thing I've done in awhile. I am attending The Artisan School of Cosmetology on Rosemar Road in Parkersburg. It is an organized, modern, remarkable school with a very distinguished and very patient group of instructors. (I know this because I have tested their level of patience many times) Mark Binegar (owner/instructor) is beyond brilliant and I feel privileged to be in his class.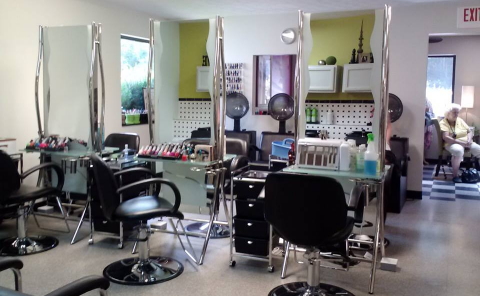 The school is more like "family" rather than a hard core school. One feels welcome when one walks in the door for the first time. I am so grateful to be part of this "family". I know there are several of you out there that have had incidents with other schools that have left you high and dry. I know there are students that have hours and don't know how to finish the program through another school. Don't give up hope. The Artisans can help you. The school offers so much assistance to get one back on track. They offer payment plans, several program options and will work with your life schedule. So, go back and finish that dream! The school is open 8am-3pm Tuesday through Saturday. Please contact Chad Clark (owner/director of admissions) at (304)834-3600 or visit the Facebook page or the website www.artisansoc.com It's all out there waiting for you!
How about those Ritchie County Rebels? It was a tough game but I believe they came out winners even though the scoreboard said differently. The kids came to play and they fought hard. A shout-out to Coach Dawson and his staff for working so hard also. Great job Rebels.
We need to give Pete Weekley, Stacie Merritt and the RCHS Cheerleaders a shout-out for displaying their energetic spirit. Their stunts nearly give me a heart attack every year. Awesome!
A shout-out also goes to the RCHS band for sticking with it no matter what the circumstances. I've never seen a band with such a sense of pride and unity. They came to represent and did a fantastic job. Kudos to Doctor Tignor for working so hard to teach the children responsibility, team work, manners and the ability to rise above. He also is responsible for encouraging the kids to play the music with everything they have in them. I am grateful that my child has an excellent role model at school. Those kids worked hard to put all the trophies, plaques and titles on the wall and in the band room.
A big thank-you goes out to our Band Boosters who organize all the fundraisers in order to help us pay for the music, instructors, bus rides and whatever else we need. Believe me, the list of "needs" is necessary to put on a great show. We also want to thank our sponsors whom continually believe in our kids and help us make it through the season. We appreciate it so much. Please watch for our future fundraisers as competitions are right around the corner. We are ready to take the field and come home with the reward! If you would like to make a donation to the band or any items needed to put on the fundraisers, please contact me or any of the Band Boosters. We would greatly appreciate it.
We had a pretty good garden here on Beason. We did, however, have an issue with the dog eating the vegetables. What dog eats corn? Apparently, ours does. At least she is getting her vitamins. I am planning on making some homemade salsa. If you have a good, but EASY recipe for salsa, please contact me. I would appreciate it.
I am ending this column with a quote, "Encourage, lift and strengthen one another. For the positive energy spread to one will be felt by us all. For we are connected, one and all." ― Deborah Day