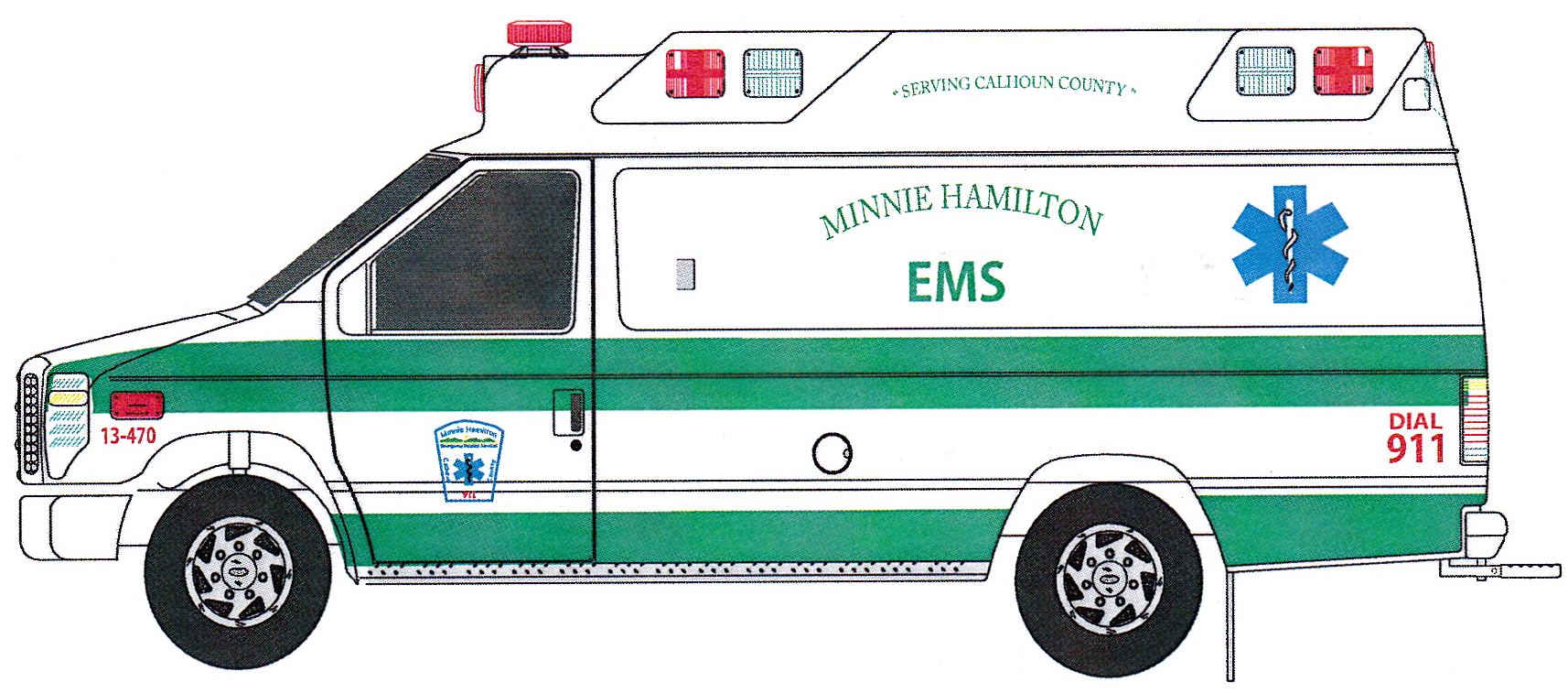 MHHS-EMS getting two new ambulances for fleet
Minnie Hamilton Health System has purchased two new ambulances to add to the Calhoun EMS fleet, according to Director Bret Wellman.
Wellman said the ambulances are expected to be delivered shortly and placed in service.
"In 92 days of service, MHHS Emergency Ambulance Service responded to 321 calls between 911 and other hospital transfers," Wellman told the Calhoun Commission.
He said 88% of the calls were between 7 a.m. and 11 p.m., with the arrival to the scene from all three ambulance stations averaging about 17 minutes.

SUMMARY REPORT
"The responders are promptly answering the calls," Wellman said EMS is using a staff of 17, with other hospital personnel available for call-out.