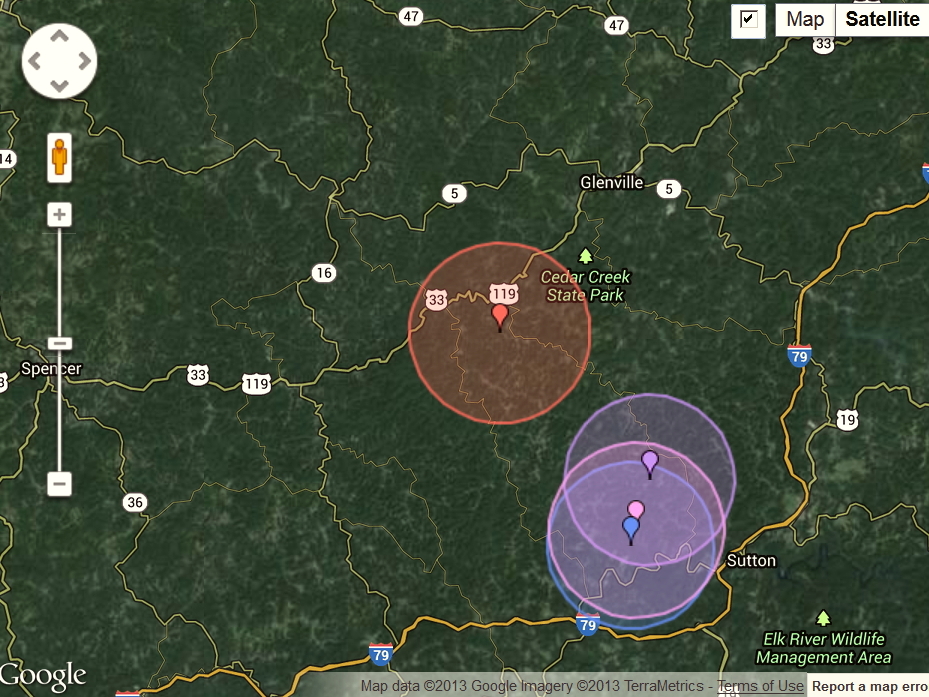 Earhquake map shows epicenter along US 33-119, adjacent quakes shown happened earlier in Braxton County
NO SIGNIFICANT DAMAGE REPORTED
Normantown-Stumptown residents reported being awakened about 7:30 a.m. Saturday by tremors shaking their homes and a "boom" sound.
US Geological earthquake officials say a 2.7. magnitude quake was recorded in an area near US 33-119 west of Glenville.
Fred Blank, owner of a general store at Normantown, said, "It shook the early morning dew off the trees," going outside the store after feeling the shaking and hearing a thud.
"I first thought something had struck the store building," Blank said.
A store clerk who lives nearby said the quake was felt throughout the community, "It rattled my trailer," she said.
John Boggs, who lives at Perkins, said it shook his mobile home. "I heard the siding pop (on the trailer) and it shook glass things on some shelves," he said.
A person at Sears Store at Stumptown said "It was like a loud thud, or felt like something hitting the house."
No significant damage has been reported.
A number of Marcellus drilling operations are in the immediate area, reportedly five sites.
Stacey Brodak, Manager of Community & Media Relations for Noble Energy Inc., a drilling company with Marcellus drilling operations in the Normantown-Stumptown area told the Herald, "We believe this morning's seismic activity was not related to Noble Energy's routine completion activities for our well in Normantown, West Virginia. As in all our operations, we will monitor this activity to ensure that we continue to operate safely and responsibly."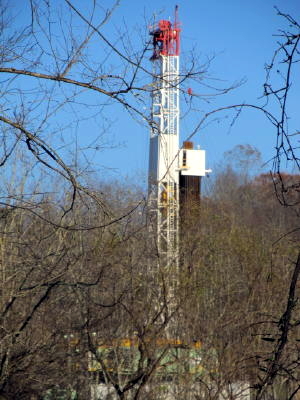 One of estimated five Marcellus drilling operations started
in 2012 along US 33-119 in Normantown-Stumptown area
In nearby Braxton County, there have been about 10 earthquakes recorded, with local residents saying they are linked to the pumping of of Marcellus drilling waste water and brine into underground storage areas.
The companies have said there is no connection to their operations and the earthquakes.