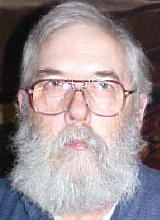 By Alvin Engelke
alvinengelke@hotmail.com

Kenneth Belt, that young at heart octogenarian farmer from Industry, fell and broke his hip and hit his head. Presently he is in the WVU hospital at Morgantown. Not so long back he "head butted" his chariot.

Pauline Brumfield was able to be back in church and sing.

Ann Newell, the local family historian & daughter of the late "Mug" Park & Emogene Arthur, all former Creston residents, has been diagnosed with Non-Hodgkins Lymphoma and will have to undergo chemotherapy for a year. She has a host of kin [she is from Creston after all] and lots of friends, many of whom read the Creston news. Presently she is at her home on White Oak up on the head of the West Fork. She needs to be added to a number of Prayer lists.

After several weeks, first cutting hay harvest has now resumed as it would seem that there might be two or three days of haymaking weather. At Creston Peanut even was able to put some second cutting hay. Several have noted that this has been the worst season for getting up hay in recent memory & many have noted that cattlemen will have to purchase much more grain to keep the critters happy this winter. The problem of getting first cutting hay harvested is widespread in the state.

A resident from the general vicinity of the WEVA Station was taken by ambulance to the hospital Sunday afternoon.

Gay Park has a new "yard ornament" in her lawn. Son Phil, the master craftsman, made his mother a wooden tractor which is the envy of many.

Chancy Shaw, the master poker run mapper, has laid out a new route for the July 27 Creston ATV Poker Run on which no one who has ridden on prior Creston rides has ever traveled. Come out on the 27th and see some new country.

Several folks have been picking berries.

Cap'n Spock who had a bone breaking encounter with one of the DNR's finest has returned to his employment at the road garage.

There was a good turnout at the Creston Community flea market with several folks picking up items that excited them.

The Creston area, as well as apparently, the general area had telephone problems, internet problems and Sunday evening the internet stopped and the Creston news was lost.

The Methodist charge picnic will be Sunday, July 21 at 4 P. M. at the Sportsman Park in Elizabeth.

Irene Sue McVay, age 59, of Parkersburg passed away July 1. She was the daughter of the late Arley Kellar and Elodene Crawford.

Antero reported that their Annie Haymond 2-H horizontal Marcellus well north of Pennsboro makes 1694 boe [bbl of oil equivalents]/day which is 54% liquids while Chesapeake's Kirk Hadley well near Sancho in Tyler County makes 1884 boe/day with 58% liquids. For the Kirk Hadley well this would calculate out to 1093 bbls of liquids/day @$ 90/bbl. or $98,370/day.

As a result of a FOIA [Freedom of Information Act] it was learned that the Big Eared One's justice department organized and paid for demonstrations in Florida in 2012 calling for charges to be filed against "the creepy cracker". Older folks may remember the "civil rights" marches back in the 1960s. A former reporter for Newsday who followed the action as a reporter noted that all that activity was funded by the U. S. Justice Department and folks were taken from town to town.

The price of local Pennsylvania grade crude rose to $104.95/bbl with drip fetching $85.69, Marcellus & Utica light $99.00 and medium $106.45/bbl. As a result of the oil price increase the price of gasoline has jumped roughly 25 cents/gallon or $11/bbl.

Travelers in Gilmer County noted spotting one of the invasive black buzzards. Apparently the animal control folks there have been lax in performing their jobs.

The views and opinions expressed herein are those of the author and do not necessarily reflect the views of the Hur Herald.