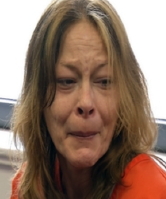 UPDATE - State Police say An 8-year-old child found dead in a Braxton County home on Wednesday might have been dead for several weeks.

The mother, Valarie Lee Brown, 39, of Sutton, was charged with child neglect resulting in death and is in Central Regional Jail on $100,000 bond.

Authorities entered the house on a well-being check, they say the mother had been denying access.

They found 8-year-old Levi Burroughs dead and wrapped in a blanket.

Police said the youth was terminally ill from Hurler Syndrome, a degenerative disease characterized by degeneration of the body's organs and progressive mental retardation. Most victims die generally die by age 10.

The body was sent to the state medical examiner.

Braxton authorities said Valarie Brown had a previous conviction on a meth-related conspiracy charge.