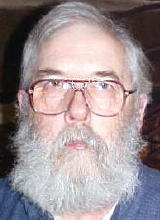 By Alvin Engelke
alvinengelke@hotmail.com

There will be a flea market at the Creston Community Building on Saturday, July 13, starting at 9 A. M. One can either come and search for fleas & ticks or look for good bargains, as well as some yummies or call Donna Sue at 275-3202 and set up your own table and sell whatever or trade what is on your table for what someone else has on their table.

Rev. Keith Belt filled his regular appointment at the Burning Springs M. E. Church.

Pauline Brumfield continues to recover after her nose surgery. She & daughter Tiny were calling on Rev. Keith Belt and his mother Jenny one day last week.

Mary Brown, about 50, passed away Thursday after being taken off life support. She leaves behind a 6 year old daughter. She is known best around Creston as Jeff McFee's sister. She was a daughter of the late "Pete" and Norma McFee.

Denver Mack Richards, age 60, passed away in Crucible Pennsylvania. He was a brother of the late Ola "Pook" Tripplet who formerly lived up in Bear Fork.

Joe Basnett was spending some time at his place at Creston.

A number of area residents attended the Wirt County Fire Department's ice cream social Saturday down at the county seat. Parris Parsons reported that his case of shingles is somewhat improved and that his family up in Canton read the Creston News.

The Creston area continues to have rain and more rain. Folks out west would like to have just one day of the local rains. Streams are up & muddy again.

Workmen are installing new pipe and inlets preparatory for a new paving job on W. Va. 5 between Burning Springs & Cherry.

Some folks may remember the "Jimmy Coon" series of books. One Creston resident had a problem when a big family of 'coons invaded his place and tore up potted plants and anything else available. Expert trappers were called in and the critters were relocated to Sycamore and Yellow Creek.

Some of Steve Loudin's family were in visiting over the 4th and riding four wheelers.

Mr. & Mrs. R. P. Marks & daughter were visiting Mr. & Mrs. Cooter Marks.

Brandon Ferrell spent the week visiting local relatives & friends including his cousin Austin Westfall.

Connie Boggs has been on the sick list.

Some local folks were camping up at Spruce Knob. Considering the rain that has fallen at Creston one can only imagine how wet it is there.

Bobby Ray Starcher, the auctioneer, is back in the hospital and his daughter Carol fell down the stairs.

Some folks with area connections have been participating in the reenactment at Gettysburg Pennsylvania. The first time around some local folks lost their lives there and at the Battle of Antietam.

Charles Russell, Nancy & Alvin Engelke attended the Lockhart & Sandy Reunion held at the Mouth of Tucker's Creek Sunday afternoon. Frank Sandy was there in a wheel chair and didn't remember some folks he had known for decades. H. D. "Abe" Dooley was there and visited with his daughters & grandchildren. Lots of folks got to renew friendships and meet new people. Also there was some genealogy discussed.

Charles Russell was calling on Ray Gumm, Mrs. Tucker & brother Euell over at the Miletree center.

James Matheny was attending to business in Creston.

Some local folks attended the Wood County Republican picnic and heard Congresswoman Shelly Moore Capito give a great speech. She noted that the "Amnesty Bill" wasn't going anyplace in the House of Representatives, noise by Chuck Schumer, Marco Rubio, Sen. McVain, Rockefeller & Manchin, etc. notwithstanding.

The Big Eared One's "Arab Spring" went bust when the Egyptian people through out his Moslem Brotherhood buddy who had taken dictatorial powers. Madame Hillary's gal pal Huma, a/k/a Mrs. Anthony Wiener, is active in the Moslem Sisterhood and promoted regimes that are anti-Israel. The current secretary of state was caught yachting when he claimed to be working on America's behalf during the crisis.

The Big Eared One returned from the $100 million vacation to Africa where he promised $ billions in aid but he also told the Hutu, the Watusi & the pygmies that they couldn't live in big houses with air conditioning since that "would cause the earth to boil over." Meantimes the scandals over spying on law abiding citizens and harassment of "enemies of the state" such as gun owners, folks who believe the Bible, believe in the Constitution & rule of law continues.

Antero made the news again Sunday morning when there was an explosion during a frac job on a well in Doddridge County near the Gilmer County line. Four workers were life flighted to the West Penn Burn Center in Pittsburgh and at least 3 more were treated in local hospitals. Those who have internet access would do well to read the info on the IPO filing showing maps, graphs, charts, production records, etc.

Reflecting the turmoil in Egypt (Who says world events don't have local impact?) the price of local Pennsylvania grade crude rose to $102.72/bbl. with drip fetching $84.63, Marcellus & Utica light $96.96 and medium $104.25/bbl.

The views and opinions expressed herein are those of the author and do not necessarily reflect the views of the Hur Herald.