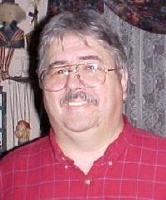 Calhoun needs a new chairperson for the county Republican Executive Committee.

Grantsville resident and GOP chairman Gaylen Duskey has tendered his resignation.

"It is with regret that I must tender my resignation, effective as soon as a replacement can be found. Thank you for my time as your leader, but it is time for a new one," Duskey said.

"I have regrets in resigning because we did not achieve all that I hoped we could achieve. Frankly I am not even sure we achieved all that we should have achieved."

"But I must step down because my health does not allow be to do the job," Duskey said.

"I do have a firm belief in the need for a viable two-party system even though at the local level there is very little difference between Republicans and Democrats since we all want opportunity for ourselves and better for our children."

In a press release, Duskey said, "However, at the national level there is great differences between the two parties and I strongly believe that at that level the Democrats do not represent the best interests of the country or the people while the Republicans do and my feelings about this have become much stronger in the last few years and this is a difficult thing to say as someone who was raised as a Democrat."

"I had hoped to bring people into the Republican fold by getting them to be honest with themselves, but I converted way too few," he concluded.

Duskey says he will stay on board until a new chairman is appointed.

If interested, please contact CalhounGOP@citlink.net.