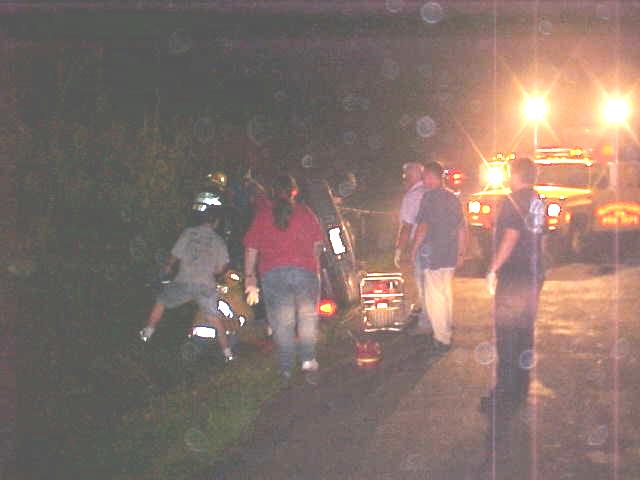 Emergency workers extract accident victim
A Grantsville woman, reportedly in her late 20's, was killed in an accident on the right fork of Barnes Run Saturday evening.
The accident occurred two miles west of Route 16 and Mt. Zion at 9:23 p.m. Road conditions were wet with severe foggy patches. The circumstances of the accident are under investigation by the State Police.
The name of the victim is being withheld, pending notification of next of kin. John Stump, the county coroner was notified.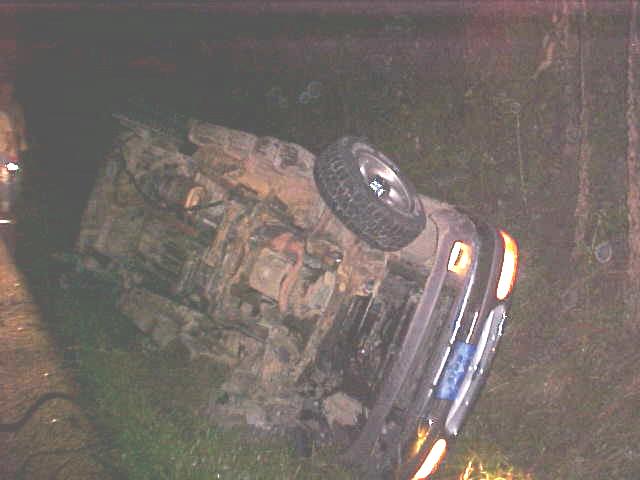 Car crashes against Barnes Run hillside
Authorities said the woman appeared to be partially out of the vehicle, when it crashed against a hillside near the Orris Meadows residence. Firemen and EMS personnel extracted the woman from the vehicle.
Another female occupant was taken to Minnie Hamilton Health Care Center for treatment of injuries.
The deceased woman was reportedly not the driver of the vehicle, although that could not be validated.
Two other individuals, tentatively identified as Melinda Hicks of Cabot Station and Holly Cunningham of Barnes Run, were identified as being in the vehicle.
Police were reportedly placing one of the women under arrest late Saturday night.