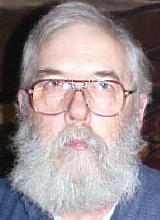 By Alvin Engelke
alvinengelke@hotmail.com

Rev. Keithl Belt filled his regular appointment at the Burning Springs M. E. Church.

The Belt reunion was held Saturday at the home of Gay Park & Phillip Belt. It was reported that all the younger set had a great time playing in the yard and splashing in Burning Springs Run.

There was some excitement up Burning Springs Run Sunday morning when a natural gas compressor caught fire.

Pauline Brumfield is recovering at home after undergoing the removal of a cancer from her nose. Daughter Tiny has been helping with the household chores and some of Pauline's brothers & sisters have been visiting.

Arden Bailey said he was looking for someone to pick him some blackberries and that he would pay for them.

James Boggs, age 77, passed away in Illinois. He was the son of Thomas Russell & Della Boggs. He had fallen & broken his hip and was undergoing hip surgery but did not wake up.

The new West Virginia sesquicentennial stamp has a look of gloom, putting it nicely. The Big Eared One didn't carry a single county in the state & now he & his minions have declared full scale war on West Virginia.

Gary Buchanan came in second in the Liar's Contest at the Vandalia gathering. Last year he placed 3rd. At the end of their driveway on the Stutler Road there was an antique piece of farm machinery which was surrounded by flowers. Thieves made off with the object apparently Friday night or Saturday morning.

Cooter Marks was driving to his employment at the state road garage down at the Mouth of Tucker's Creek and he met someone coming toward him in his lane. Cooter headed for the ditch and wiped out a road sign with Lois' automobile.

International criminal Marc Rich died. He was known locally as the owner of the Ravenswood Aluminum Plant. Eric Holder worked out a pardon deal for Rich after he gave a few million to the Bill & Hillary Clinton library in Little Rock and avoided paying $2.5 billion in income tax.

The local area continues to have rain and Spencer got more bad news about the recent flood there. Marcap Manor, a government housing project had damages of about $400,000 and a federal flood insurance policy of $385,000. However, FEMA, an all powerful federal agency, decided to retroactively reduce the coverage to $250,000. Under existing law only the federal government is allowed to write flood insurance policies.

An ash tree fell and broke the electric lines near where the old log Rose Hill church formerly stood at the head of Beaver Dam. Many local ash trees are dying because of the emerald ash borer, a pest that was imported from China. One might wonder if such is part of biological warfare. The Chinese communists have been waging cyber warfare against America for quite some time and now they got a bonanza with the young fellow who went to Hong Kong with lots of data.

There will be a seminar on invasive species on Friday July 12 at the Canaan Valley Resort. The event is being sponsored by the W. Va. Forestry Association.

The next Creston ATV Poker Run will be Saturday, July 27. Mark the calendars.

The Williams Partners announced that they have invested $4.5 billion in three processing centers in Marshall County. These are the Fort Beeler processing plant, the Oak Grove processing plant and the Moundsville fractionation plant. All this is being done to recover the ethane, propane, butanes & pentanes from the super rich Marcellus & Utica gas. The firm plans to be able to process 2.5 billion cubic feet of natural gas/day.

Antero Resources Inc. a private firm with principal owners CEO Paul Rady & CFO Glen Warren Jr. & Controlled by Warburg Pincus LLC, Yorktown Partners & Trilantic Capital Partners, has announced an IPO to raise an additional $1 billion. The firm announced that they had hundreds & hundreds of super wet gas locations and hundreds more of very wet gas. While Antero is paying royalties & overrides of up to 32.5% on some of their wells they sent a landman to an old widow woman and offered her a royalty of 9%. When asked why that was in the lease the landman said, "Oh, I didn't know that was in there!". The local correspondent also has some ocean front property for sale in Spring Valley.

Paul Siegrist is having some timbering done.

Aubrey McClendon is no longed the head honcho at Chesapeake Energy but he continues to make news. He has put is $10 million vacation home on the beach in Michigan on the market. It was noted that a number of Spencer oil men have fancy mansions [the latest being the new owner of the McIntosh digs near Roane General Hospital] but if one wanted to show 'em this would set a new bench mark.

Charles Russell was calling on brother Euell, Ray Gumm & Parris Parsons at the Miletree Center on Sunday. Ray's son-in-law noted there was a lot of pipelining in Doddridge County and that the roads were hot with water trucks. There was another water truck wreck involving Jay Bee (Randy Broida) in Ritchie County. A lawsuit has been filed over the wreck by a water truck that killed two children in Clarksburg.

The price of local Pennsylvania grade crude rose to $96.95 with drip fetching $80.53, Marcellus & Utica light $91.56 & medium $98.45/bbl.

The views and opinions expressed herein are those of the author and do not necessarily reflect the views of the Hur Herald.