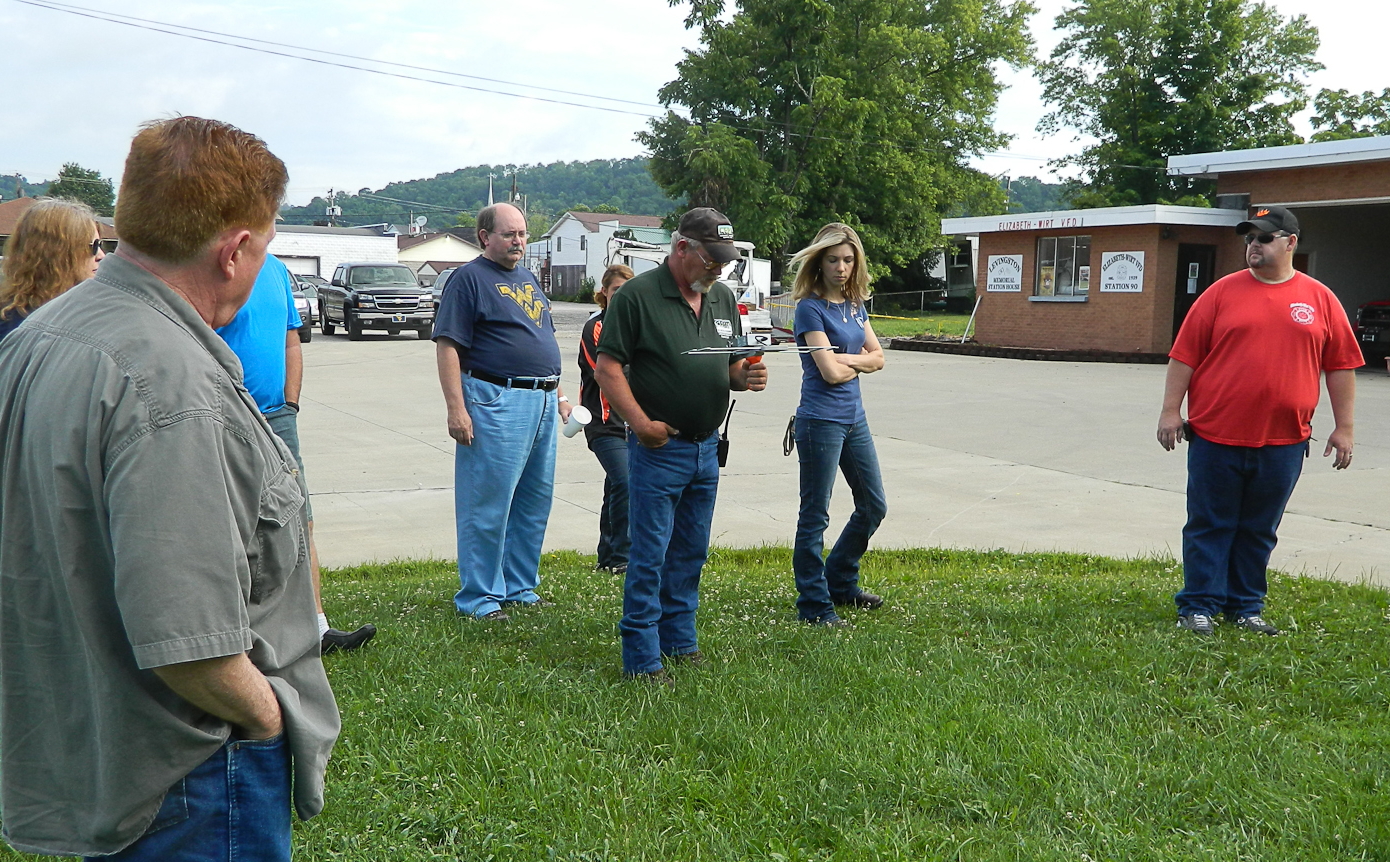 Deputy Lew Peck and Sheriff D. Keith Wilson look on as
members of Wirt County CERT train with Project Lifesaver
radio receivers on Saturday, June 29 in Elizabeth, WV
By Edwin L. "Bo" Wriston, Director
Wirt County Office of Emergency Services
Elizabeth, W.Va. - Thirteen members of the Wirt County Community Emergency Response Team (CERT) recently completed training and certification in the Project Lifesaver program to assist law enforcement during missing person searches.
Project Lifesaver is a public safety program that assists families and caregivers of individuals with Alzheimer's, Autism, Down syndrome, Dementia, Traumatic Brain Injuries and other cognitive disabilities. Participants of Project Lifesaver wear a specially designed radio transmitter. If a participant wanders or becomes missing, they can be easily tracked with specialized radio receivers maintained by the Wirt County Sheriff's Department.
Started 13 years ago, Project Lifesaver has over 1,200 participating agencies throughout 47 states in the U.S., Canada, and Australia, and has performed 2,699 searches with no serious injuries or fatalities ever reported. Project Lifesaver provides equipment, training, certification and support to law enforcement, public safety organizations and community groups throughout the country and nation.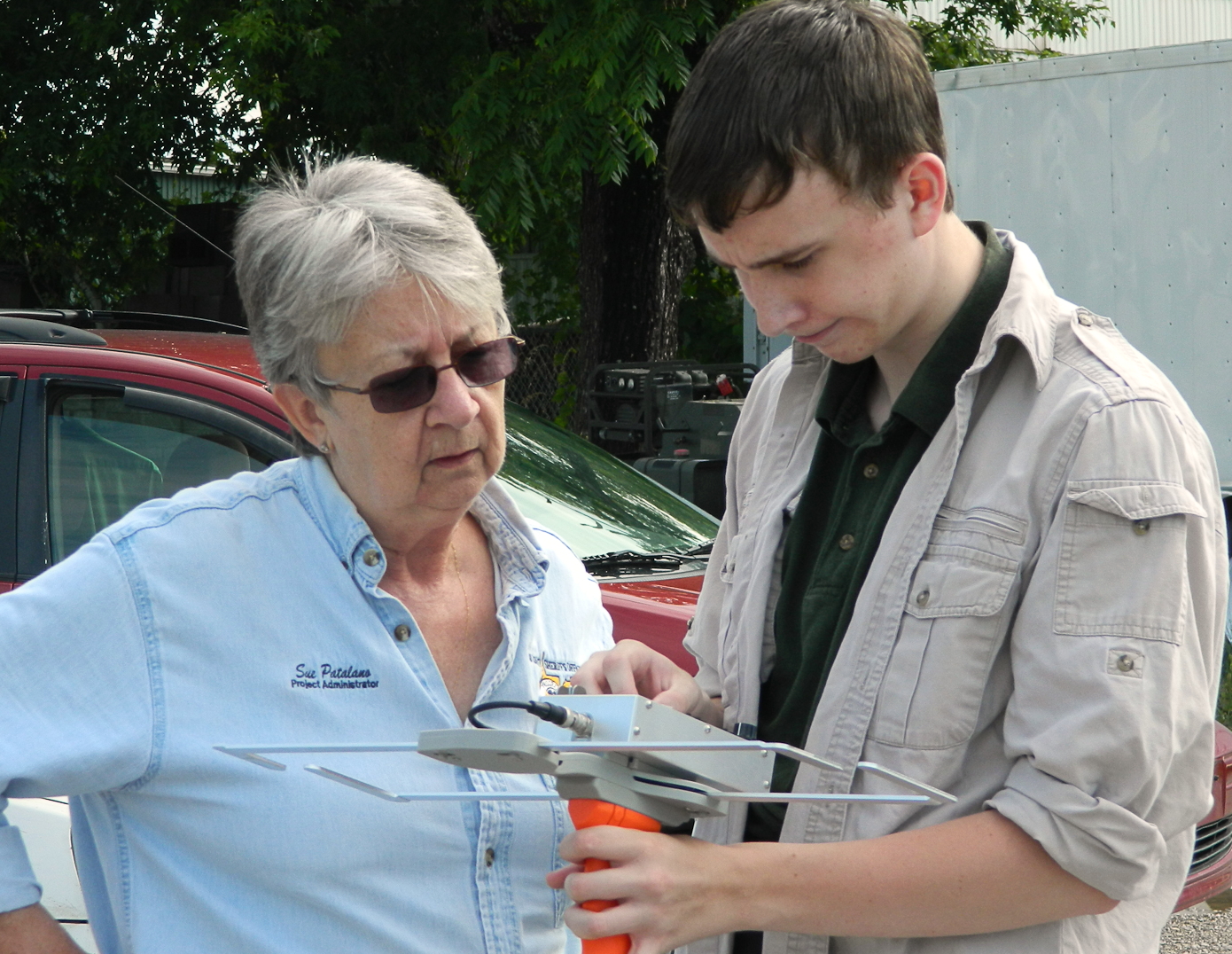 Project Lifesaver WV Program Administrator Sue Patalano
works with Wirt County CERT member Ethan Wriston as he fine-
tunes a Project Lifesaver radio receiver for a search exercise
Project Lifesaver is available to residents of Wirt County at a cost of only $10.00 per month, which pays for the required monthly battery replacement on the radio transmitter.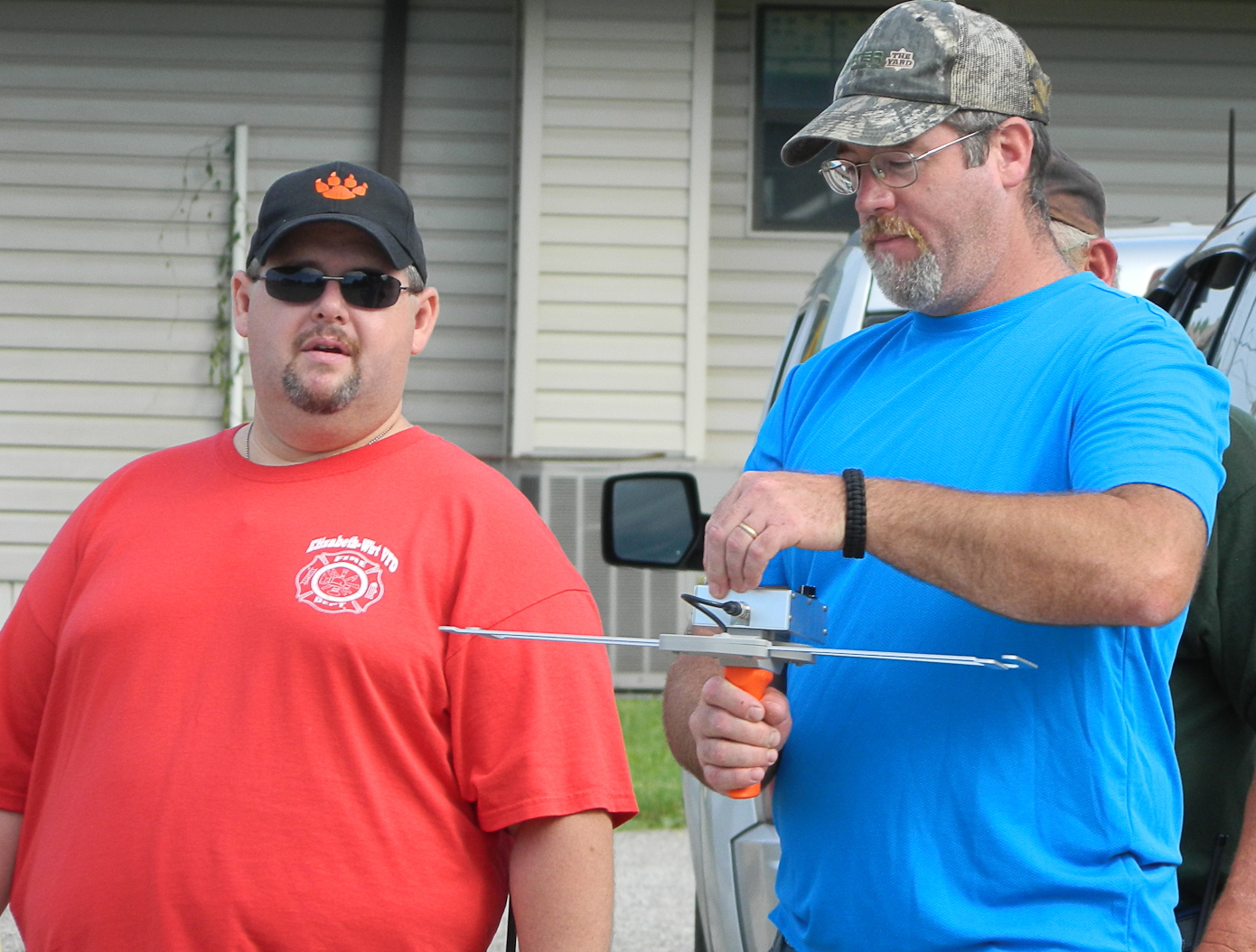 Sheriff D. Keith Wilson (L) watches Wirt County CERT member
Tim Young as he utilizes a Project Lifesaver radio receiver
equipment to locate a radio transmitter during a training
Trainees participated in an 18-hour instructional course over two days that included active searches utilizing Project Lifesaver transmitters and receivers. Trainees had to pass a final written examination, and a time-trial practical exam requiring each to find 3 different transmitters with the receivers in a strict time limit. Graduates are now part of a statewide network of trained volunteers available for searches both in Wirt County, and throughout the region.
Wirt County CERT members trained included Bruce and Pam Wendelken, Ken Pettry, Cindy Wyer, Tim and Misty Young, Shawna Nester, Angie McCue, Tammy and Kia Sleesman, Bo and Ethan Wriston, and Brian Wiacek.
For further information on the Project Lifesaver program or Wirt County CERT, contact Wirt County Office of Emergency Services Director Bo Wriston at 304-629-3735, or via email at wirtcooes@gmail.com