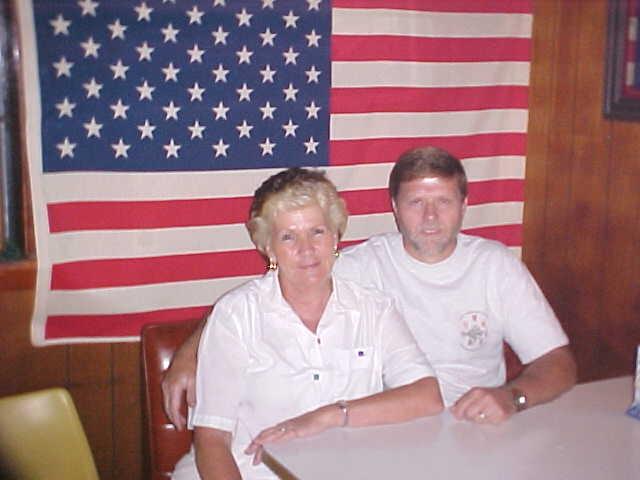 Fred and Pat Jarvis would operate retail liquor store
Calhoun may get a retail liquor outlet if voters in Lee District approve of the idea. The Calhoun Commission will process the issue at a special meeting Friday at 3 p.m. Fred and Pat Jarvis, owners of the former Millstone Inn, intend to open the store, which would be the first in the county.
Jarvis and his wife obtained a necessary number of signatures on a petition to place the issue on the fall ballot. Jarvis said about 130 signed the petition, which was well over the 5% required. The petition was delivered to Calhoun Clerk Richard Kirby.
"We felt we should spend our money here in the county," said Jarvis. "It would help provide some county revenue and create two to three jobs."
He said he and his wife travel to Roane and Gilmer counties to purchase liquor, Calhoun being the only county in West Virginia that is dry for retail liquor.
"I know some folks think it keeps the consumption of liquor down, not having a store. There is no evidence such is true," he said. "People purchase it elsewhere, whenever they want it." He said he believes the existence of a local liquor outlet would have zero-effect on overall consumption.
A county-wide vote on retail liquor was defeated about ten years ago.
Fred and Pat Jarvis have lived on Coon Fork, a branch of Barnes Run for several years. "We came back to the country and decided having a good, clean bar was something we could do. "We had a little experience, and decided to put it to use," said Fred.
The Jarvis' bought the Millstone Inn a little over a year ago. "We went to work to make it an attractive place, a family bar," said Pat. The bar offers some fine food, a good filet mignon to hot wings.
"Our customers have appreciated the family atmosphere, and we try and provide some good entertainment," said Fred. "We run it clean and a lot of non-drinking people stop by."
Jarvis said he knows people have some objections to alcohol, but he feels there is a proper way to deliver it to the public.
The Calhoun Commission will likely follow process and enter an order calling for a Local Option Election on November 5, unless there are unforeseen issues.