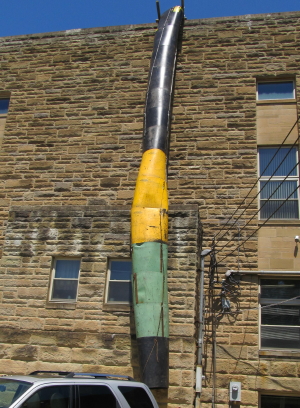 Work started this week on a major
roof overhaul for the Calhoun courthouse
After more than 70 years the Calhoun courthouse is getting a new roof, and not a day too soon.
Work on the project commenced this week.
The major roof improvement is being done primarily with grant funds sought by the Calhoun Commission.
The roof has been over-layed and patched dozens of times in recent years, with the roof leaking and a further problem with layers of fixes adding to the weight, which is a problem too.
After years of grant submissions by the commission to have an elevator installed with no results, a handicapped lift is being installed to partially solve the problem.
That project is primarily being grant funded.