Team Jacob's Volleyball/Cornhole Tournament and 5k Run/Walk Fundraiser for the Autism Recovery Resource Center's Angel Fund will be held Saturday, May 25th at the Brooksville Church Family Life Center Brooksville, WV.
Registration begins at 9:00 a.m. games start at 10 a.m. for more info on the tournaments contact Kristy Toney (304)354-6076 or email Kristy.L.Toney@wv.gov
Registration begins at 7:30 a.m. for a 5-K Run/Walk which starts at 8:30 a.m. contact Melinda Fitzwater for more info on this event at (304)354-6524 or email melindafitzwater@hotmail.com
Kids activities - Concessions - Autism Awareness products and information will also be available throughout the day.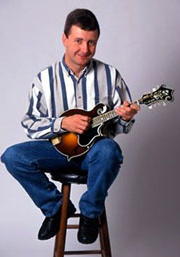 Johnny Staats and Co. (Johnny Staats, Bobby Staats, Ray Cossin and Tracy Miller) will perform at 6 p.m.
"This is our first year organizing such an event but our goal is to raise Autism Awareness and raise funds for the Autism Recovery Resource Center's Angel Fund," says Jeff and Kristy Toney, organizers of this fundraiser.
The Autism Recovery Resource Center is non-profit and serves children and adults in West Virginia and eight other states, and offers low or no cost consultations and biomedical therapies to help recover function and improve the life of children with Autism and their families. They are a source of information and education and serve everyone regardless of financial status. The Angel Fund is available to West Virginia families to help pay for office visits, treatments, supplements and lab tests at their center.
Jeff and Kristy Toney have a son, Jacob that was diagnosed with Autism over two years ago and have been receiving treatments/therapies at the Autism Recovery Resource Center with amazing results. We would like to raise Autism Awareness and allow greater access to quality treatment and therapies for families dealing with Autism that they may not otherwise have access to.
We currently have a Volleyball/Cornhole Tournament, 5k Run/Walk and a live performance by Johnny Staats, Tracy Miller, Bobby Staats and Ray Cossin scheduled for our fundraiser event being held May 25th at the Brooksville Baptist Church's Family Life Center.
We created Autism Awareness Tee Shirts with a logo created by a local Calhoun Middle Schooler, as well as Autism Awareness/Team Jacob products that will be available for purchase.
There will concessions available all day long. All proceeds from these items will go directly to the Autism Recovery Center's Angel Fund.
We are very excited to be contributing to the growing Autism Community but we are also asking for your assistance in making this fundraiser a success.