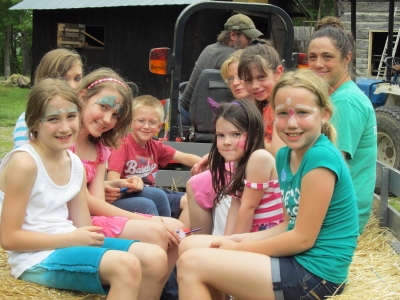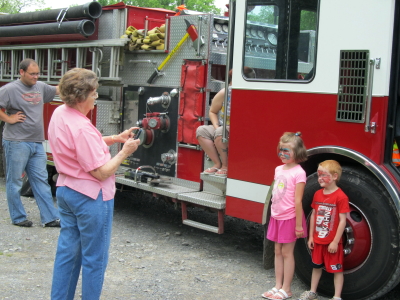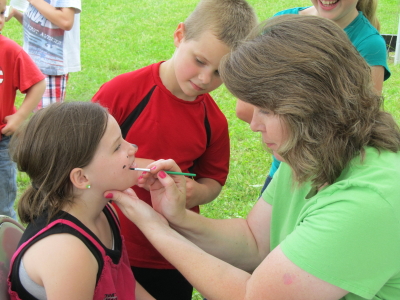 Kids come out for Saturday in the Park Day in 2013 at Calhoun Park
The Calhoun County Family Resource Network is announcing the 2nd Annual Saturday in the Park event on Saturday from 4:00 to 8:00 p.m. at the Calhoun County Park.
Games will begin at 4:00 p.m., dinner will be served at 5:00 p.m.
A big draw to the event is some outstanding door prizes for those attending.
You must pre-register for the event. Contact the Family Resource Network office at 304-354-7177.
Included in the event is a Bounce House, Face Painting, Tattoos, Volleyball Tournament, Hula Hoop Contest, Twister, and a Fishing Tournament (must bring your own fishing pole and bait, and a parent accompanying).
There will be a Bicycle Decorating Contest, bring your bike pre-decorated.
Hay Rides and tours of Heritage Village, demos and tours of ambulance, fire trucks and police cruisers.
Exhibits are located in the top of the barn, where information and free items will be passed out.
The Calhoun County Park or the Family Resource Network are not responsible for accidents. Parents and guardians must accompany children.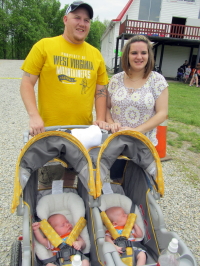 (L) 2013:Kevin and Shauna Yeager with twins, Liam and Payden
(R) Marissa Staples admiring her new daughter, Isabella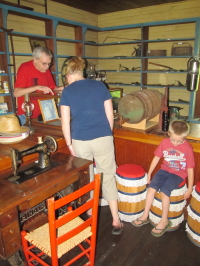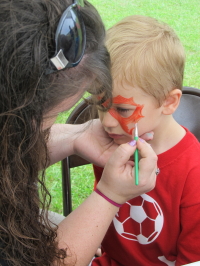 (L) 2013: Roger Jarvis giving history lesson (R) Face-painting make-over