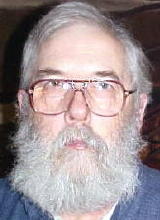 By Alvin Engelke
alvinengelke@hotmail.com

The Creston auction will be Saturday, June 1, starting at 6 P. M. at the Creston Community Building. Folks should be sure to mark their calendars.

Shirley Doty, longtime Wirt County Farm Bureau Secretary/Treasurer passed away Friday after a bout with lung cancer. She was also an employee of Creston Well Service & a former long time Fenton Glass worker.

The Creston area had some storms and rain but was spared the awful tornadoes that brought death & destruction to Texas.

The little university up at Morgantown is back in the news again with yet another lawsuit over the "academic" institution giving a bogus MBA degree to the little Manchin daughter who works for Mylan Pushkar, Broadway Joe's sugar daddy and generic drug maker. The school was upset when Ohio University at Athens beat them out as the #1 party school.

The Goodwin Boys who have a hand in running all aspects of the state oligarchy are involved in the school there and Federal Judge Joe Bob looks after his corporate friends while, U. S. Attorney Booth Goodwin goes around the state giving speeches as he and others plan to get lifetime elected positions of power. Speaking of such, one day last week, gasoline, just across the Virginia line cost only $3.159/gallon reflecting the obvious that someone must get a cut on all sales in West Virginia.

Alvin & Nancy Engelke are visiting Dave & Kerri Welch at their place at Holmes Beach near Tampa, Florida as well as with Will & Jane Schenerlein & family. Sondi Wallace and Joan Schenerlein were also visiting on the occasion of Rea Elizabeth Schenerlein's baptism.

The testimony of the acting IRS agent was enlightening for those who didn't think that the IRS was the "enforcer" for those deemed "enemies of the state" by the present rulers. In addition to conservative groups getting the "special treatment", Rev. Billy Graham was obviously considered anti government as were Jewish groups that believed God's promises as given in the Old Testament. In addition to the IRS other government agencies were sicced on some to make an example. Of course no higher ups knew & the moon is made of green cheese.

The raid on AP [Associated Press] was enlightening also as it is now known that the government records all telephone calls, e-mails, etc. and such are stored in the new super secret facility in Utah. Seems in that case that the White House wanted Mr. Brennan to make the announcement instead of a news organization.

Adam & Anna Yates are visiting glaciers & geysers and other scenic areas in Iceland. They were also dining on local delicacies.

The price of local Pennsylvania grade crude is $95.92 with Appalachian light sweet [drip] fetching $81.35, Marcellus & Utica light $90.60 & medium $97.42/bbl.

Valerie Jarrett, the Iranian born White House handler said not so long back, "After we win the election it's our turn. Pay back time. Everyone not with us is against us & they better be ready because we do not forget . . . There is going to be hell to pay ..."

Broadway Joe's anti-gun law that was voted down in the U. S. Senate is now getting some analysis. Among other things it would have been a federal crime to loan someone a gun to go hunting [even for a day] as such would be a "transfer". Both parties would have committed federal gun crimes would no longer be allowed to own any guns. Meanwhile the Big Eared One plans to sign the United Nations gun ban on June 3 even though the Benghazi affair was over his folks illegally running guns to the Moslem Brotherhood in Syria.

Madame Hillary's gal pal Huma, a/k/a Mrs. Anthony Wiener, is back in the news after it was learned that after her pregnancy leave which cost the taxpayers $145,000 she returned to the State Department and, at the same time, worked as a consultant for unnamed others. Her family is active in radical Islamic groups including the one that "hatched" Al Quaeda.

The views and opinions expressed herein are those of the author and do not necessarily reflect the views of the Hur Herald.