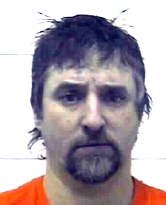 Raymond Hersman, 47, of Wallback, Clay County was convicted on drug charges this week and is headed to prison for at least 20 years, in part as a result of the work done by two state troopers gunned down in the line of duty last year.

Ironically, Hersman is from Wallback, where the two officers died in an unrelated incident by a drug user.

A federal jury in Charleston convicted Hersman Thursday of methamphetamine distribution and was found guilty of possession with intent to distribute 50 grams or more of the drug.

"This is perhaps the last investigation on which the late Trooper Eric Workman and the late Corporal Marshall Bailey worked," said U.S. Attorney Booth Goodwin in a press release.

On Sept. 22, 2012, Hersman possessed and intended to distribute approximately 400 grams of actual methamphetamine near Gauley Bridge in Fayette County, according the court.

Hersman was previously convicted in 1993 in the U.S. District Court for the Southern District of West Virginia of conspiracy to distribute methamphetamine and possession with intent to distribute methamphetamine.