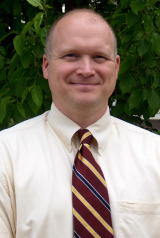 Minnie Hamilton Health System (MHHS) would like to thank all patients, visitors, and staff for their understanding and patience as we undertake facility renovations, says CEO Steve Whited.

The first major renovation and relocation consists of moving the Emergency Department to the former medical records area. This move/renovation was mandated by the Office of Health Facility Licensure and Certification (OHFLAC), a state agency that oversees compliance with state licensure rules and federal certification regulations.

In January 2013, OHFLAC was on-site at our main facility in Grantsville for a scheduled site inspection and many questions arose concerning utilizing our Emergency Department area to see clinic patients in the same area.

"I had several conversations with OHFLAC's program manager in which I explained that as previous Rural health Clinic and Hospital OHFLAC surveys pointed out, MHHS is extremely unique, consisting of three areas within the hospital that are designated areas in which clinic patient are seen, one area being located in conjunction with the Emergency Department (most patients know this as clinic B).

MHHS established this with the initial Rural Health Clinic survey in 1997, and there have been numerous OHFLAC surveys since.

"I further explained that in 2010, MHHS was one of the three examples of successful collaboration presented in HRSA publication "A Manual on Effective Collaboration between Critical Access Hospitals and Federally Qualified Health Center".

The article explains that "… Given the traditional challenges faced by many rural communities relative to lower socio-economic status, higher disease burden, and lower health care reimbursement rates, these key primary care service providers have a responsibility to seriously consider cooperation and collaboration as mechanisms for maximizing the return on investment of the various types of Federal support associated with CAH and Health Center designations…."

The manual was developed to document the tangible benefits that organizations like MHHS can make to help ensure retaining primary care providers. This was an accolade from the federal government on the uniqueness and efficiency that MHHS was providing in health care delivery.

"I continued to explain that we are utilizing space in an effective and efficient manner, adhering to our mission and goals. MHHS is dedicated to maintaining the health and improving the quality of life of all people in our service area through an innovative delivery system of services and education. Our current model has proven to be financially viable, innovative, and truly works," Whited said.

"I was confident that OHFLAC understood that our established practices have been in place for over 15 years, and all licensure certifications and audits have been adhered to in appropriate manners.:

"I explained that any alterations to the current operation of our well-established Emergency Department and Rural Health Clinic setup would be unacceptable to the patients we serve as well as the organization."

Well, unfortunately OHFLAC came back and decided that after 15 years, MHHS needed to segregate our Emergency Department and Clinic areas, and must be completed by May 15, 2013.

"I am pleased to announce that we have met our deadline in the segregation process, but a few changes have taken place."

Beginning today, May 15, 2013, clinic hours at the Grantsville location will be 8am to 6pm Monday through Friday, and 8am to 4pm Saturday and Sunday.

"As always, we will accept walk in patients, but we would encourage patients to schedule an appointment if at all possible. We will continue to have Emergency Department coverage 24 hours a day 7 days a week.

"You will be noticing some additional changes over the coming weeks, as we are in the process of renovating some additional areas. We will periodically update and inform the public of such changes and I do invite the public to stop by at any time for a tour. Feel free to contact me if you have any questions or concerns."