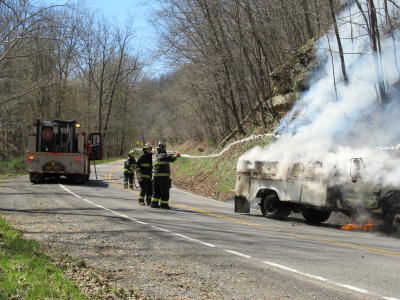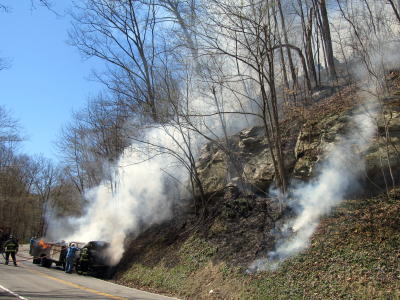 Forest fire risks remain high with little rainfall coming to the state.
A utility truck with a load of straw ignited on US 33/119 on Bear Fork Saturday afternoon, destroying the truck and causing a forest fire.
It was the second hay fire within a week and a second forest fire in the county.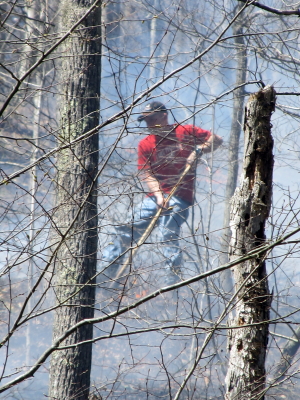 The Grantsville VFD responded to the fire, then assisted by Arnoldsburg and Gilmer VFDs to bring the forest fire under control.
Sunny skies, very dry woods and a heavy breeze caused the fire to rapidly spread uphill from the highway, burning several acres.
Firemen return to the scene for a rekindle at 5:30 p.m. Saturday.
A forest fire earlier in the week in a remote area between Yellow and Leading Creek burned about 200 acres.
Sunday afternoon, Spencer-Roane firemen were dispatched to the Island Run area near the Calhoun line for a fire.