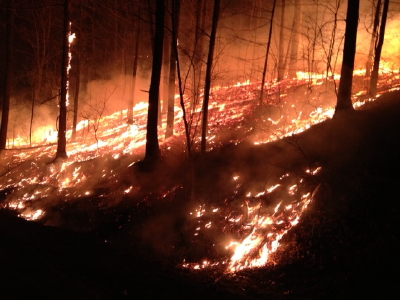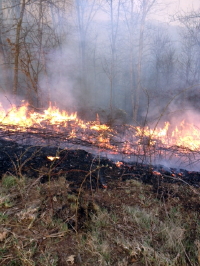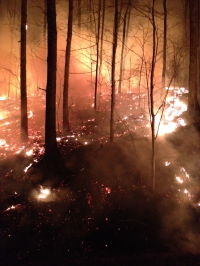 It has been the largest forest fire reported in Calhoun in recent years.
Firemen spent most of Wednesday fighting a forest fire that burned about 150 acres in a remote section between Yellow Creek and Leading Creek, according to forester Larry Cook.
Cook said Thursday a decision has been made to let about 30 more acres burn itself out.
Firemen returned to the Triplett area at 1:30 p.m. Wednesday to fight the fire rekindled from Tuesday night.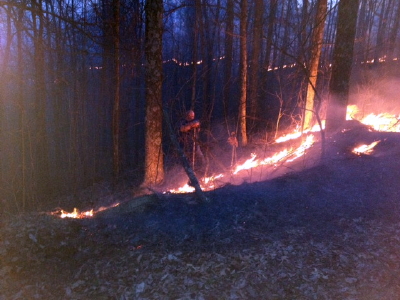 Firemen were on the scene for about nine hours Wednesday with "back fires" being set.
Forest fires are rampant around the Mountain State, but some rain is predicted for the region.
Temperatures hit 86 degrees Wednesday, with conditions dry and wind whipping through the area. Several WV locations hit all-time high temps. The National Weather Service reports record high temperatures in Beckley, Elkins, Parkersburg, Martinsburg, Wheeling and Morgantown. In Martinsburg, the temperature reached 90 degrees, topping 80 degrees in 1955.
Fire Departments working on the fire Wednesday included Grantsville, Upper West Fork, Wirt County and Smithville.
Multiple fire departments fought a 200-acre fire in Wirt County Thursday evening.