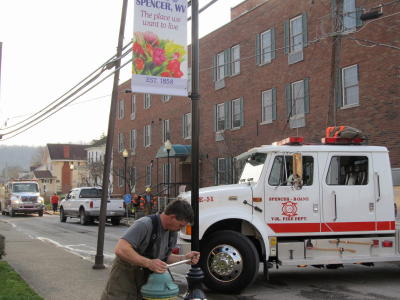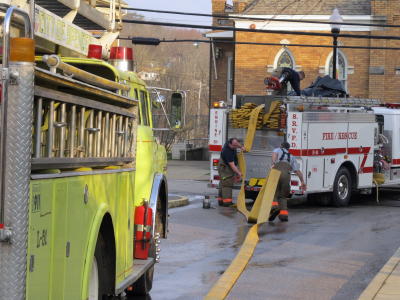 Spencer firemen quickly bring second
story apartment blaze under control
3/16 - Fire broke out in a downtown Spencer apartment complex Saturday evening, the Spencer-Roane VFD quickly brought it under control, as the occupants of the 20-unit building evacuated.
The 5 p.m. fire was reportedly confined to an apartment on the second story of the three-story Hart House, a converted building, formerly Gordon Memorial Hospital.
The structure is located at the corner of Church and Beauty Street.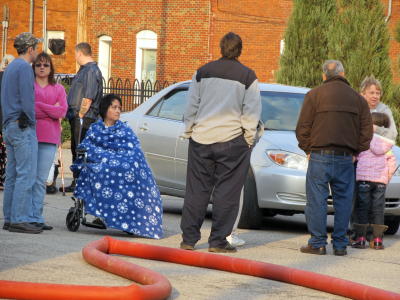 Residents of 20 apartments evacuated
Firemen said no one was injured, although smoke filled parts of the building.
The brick hospital was originally built with concrete floors and walls, a factor in keeping fire from spreading.
It was not learned what started the apartment fire or an estimate of damage. Heavy water damage to several apartments was reported.