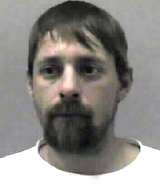 A Roane County man has been charged by authorities over The alleged operation of a meth lab.

Zebadiah Noyes Hamrick, 33, is in Central Regional Jail, charged with operating or attempting to operate a clandestine meth lab.

Hamrick is also charged with possession of a controlled substance.

State Police said the arrested Hamrick after a tip, discovering the lab at an Arnoldsburg Road residence. They said the lab was under a trap between two parked vehicles.

The complaint, according to the Times Record/Roane County Reporter, quoted Hamrick admitting he was and addict and was glad to be caught.

He is being held on $50,000 bond.