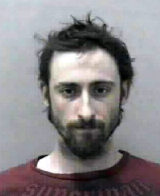 A Calhoun man, Dustin Ray Hillegas, 25, of Grantsville (left), has been charged by Calhoun authorities with sexual abuse, 1st degree, and sexual abuse by a parent or guardian, both felony charges.

The charges, according to a criminal complaint filed by Trooper D. C. Moore of the Grantsville Detachment, are related to a six-year-old female claiming that her genitals were touched.

"The victim was told not to tell and was threatened with 'corporal punishment' by the child's mother and the defendant (Hillegas)," says the complaint.

Hillegas was incarcerated in Central Regional Jail with bond set at $25,000.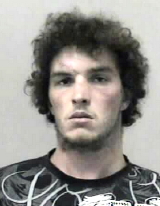 Roane authorities have arrested Justin Lee Hardway, 20 (left) and charged him with driving revoked DUI, obstructing an officer and no insurance, all misdemeanors.
Hardway is in Central Regional Jail on $9,000 bond.