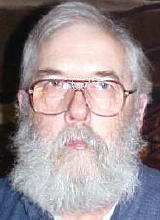 By Alvin Engelke
alvinengelke@hotmail.com

The Creston area has had snow on and off and Saturday morning roads were slick in the Elizabeth area as there were no DOH employees out treating the highways. Some said the cold weather and snow meant that March would go out like a lamb. Only time will tell.

The Wirt road crew has been mowing brush with the long armed mower in the Creston area.

Nellie Irene Wine, age 71, passed away in Parkersburg. She was a daughter of Preacher John Collins and his wife the former Clarinda Icenoggle. Preacher John was, for many years, the Wirt County dog catcher and often visited in the Creston area. The Icenoggle family formerly lived up around the river above Creston.

The Wirt Oil & Gas group will hold a meeting on March 16th. Watch for additional details later.

An outfit called Cerberus Capital Management has been buying up American gun manufacturers. It turns out that the owner of that is George Soros. Hmmm. Presently ammo is hard to find.

Brandon Ferrell spent the weekend visiting Mr. & Mrs. Carl Ferrell, Jeremy and Amy. The other day the Ferrells motored up in Ohio to visit Mia and Sueann Rhodes who are staying with Mia's sister Becky.

Wirt County Commissioner Robert Lowe and Calhoun County Commissioner Bob Weaver were both attending to business in Creston Saturday evening at the auction which had a big crowd.

The Creston news column reported the vote on the levy wrong for the Burning Springs/Creston precinct. The levy passed in the local precinct and the columnist regrets getting it wrong.

Jerry Campbell, Vera White, Jim Bush, Warren Kerby, Sharma Butler, Pearl Bollinger, Janet Gherke, Kandy Summers and Casper Shuman were all attending to business in Creston.

Jackson Logging moved a big pile of logs from up on the former Dihm place, now Heartwood Fund, and placed them on private property without asking. A local fellow has 3 truckloads that he wants to sell.

A group of landowners in Preston County has brought a fraud suit against Magnum Land Services and Belmont Resources. The leasemen obtained leases for $100/acre or so and then sold them for thousands of dollars per acre as well as a big override. The suit alleges fraud, etc. In Wood County Magnum obtained 12 1/2% net (1/8 net) leases and then sold them to Sinclair with a 7 1/2 % override and this was before the boom hit.

Tyler County announced that for the next 90 working days the county court house there will be open from 8 A. M. to 8 P. M., Monday through Thursday so abstractors can check out mineral titles. The lease bonus there is now $8,000/acre for the Marcellus shale.

More Obamacare rules were issued along with all the hype over a 2% decrease in the rate of growth of the federal government. The big eared one turned loose 2,000 criminal illegal aliens with a promise to release 3,000 more. Before his overthrow, Saddam Hussein turned loose all prisoners from jails and prisons in Iraq.

Some local residents attended the fish fry at the Knights of Columbus in Parkersburg.

The February average price for local Pennsylvania grade crude is $95.8261/bbl with drip fetching $84.9646, Marcellus & Utica light $90.5136 and medium $97.3761/bbl. The price has now dropped and Penn grade crude is now $91.08/bbl with Appalachian light sweet (drip) $80.82 with Marcellus & Utica light fetching $86.10 and medium $92.58.

Steve Settle underwent an appendectomy without complications or problems one day last week.

The state tax department said that coal was booming and raised the values for county tax purposes 30% across the state. One would hope that the legislature helps them modify their rules, formulas and guidelines to be realistic. Also the formula for the oil and gas severance tax shorts counties that have production and rewards those that have no oil & gas production.