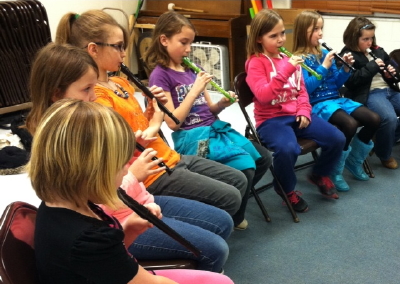 Musicians - Alexis Villines, Lesta Hess, Leann Abramovich,
Emmalee Smith, Breanna Wagoner, Cassie Fowler, Summer Parsons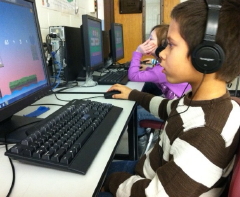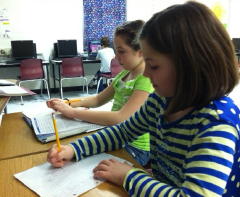 (L) Skylar White works on a computer
(R) Kaylin Parsons, Tavia Fowler do homework
Submitted by Brandi Richards
Heads Up is in its fourth session. Students are being exposed to a variety of activities and classes after school at Pleasant Hill Elementary, Arnoldsburg Elementary, and Calhoun Middle-High School.
Some of the nonacademic classes that have been offered are Music, Baton Twirling, Science Club, Newspaper, Media Mania, Storytelling, and Archery.
These classes are in addition to the academic classes of reading and math tutoring. Students start their evenings with a "study buddy" session where they do their homework. Students then are given a healthy dinner before they start their classes.
Heads Up has one more session in April, so watch for the sign up flyers.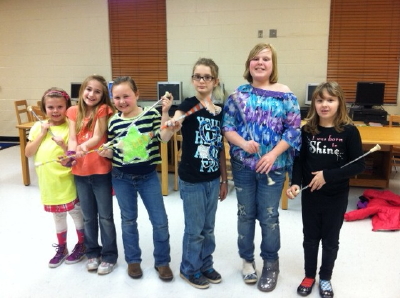 Baton Twirlers (L-R) Alyssa Yeager, Ariety Hickman,
Lainee Mace, Leann Abramovich, Abby Yoak, Kameryn Toney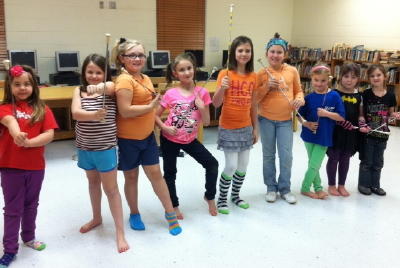 Baton (L-R) Hailey Sampson, Lesta Hess, Brooklyn
Keener, Emmalee Smith, Kaylin Parsons, Marissa Taylor,
Ashlyn Boak, Alexis Villines, Adelaide Abramovich