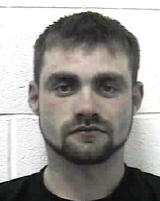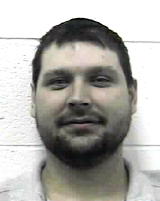 Rodney Workman (L) Timothy Drake
An alleged kidnapping of a woman started in the Amma area of Roane County Monday night.
State Police said Rodney Workman, 28, grabbed his ex-girlfriend from a truck at a bus stop in Pigeon and pulled her into a vehicle driven by his friend, Timothy Drake, 31.
The two men then drove down Big Sandy Road with the woman in the car, she claiming Workman threatened to kill her.
When the trio came to Granny's Creek Bridge, troopers said the victim managed to escape after running into her mother, jumping for the vehicle.
Police captured the men in Clendenin.
Workman is charged with kidnapping, domestic battery, domestic assault and wanton endangerment. He is being held on 28,500 bond.
Drake is charged with kidnapping and conspiracy to commit kidnapping. He is being held on $5,000 bond.
The victim suffered some bruises.
ORIGINAL STORY - Two people were in State Police custody after a possible hostage situation connected to Roane-Kanawha counties.
State Police in Roane County alerted authorities to the situation Monday evening, saying the hostage takers were heading toward Clendenin from Roane County.
Authorities said that Rodney Workman brandished a pistol at a woman during a domestic dispute in Roane County.
Workman then forced her into the SUV being driven by a man identified as Tim "Fluff" Drake, reports said.
Troopers believed the men were heading toward Clendenin and asked that police be-on-the-lookout, advising officers the men were considered armed and dangerous.
Sgt. Michael Baylous said the two were captured near a BP station in Clendenin.
The whereabouts of the woman unclear.