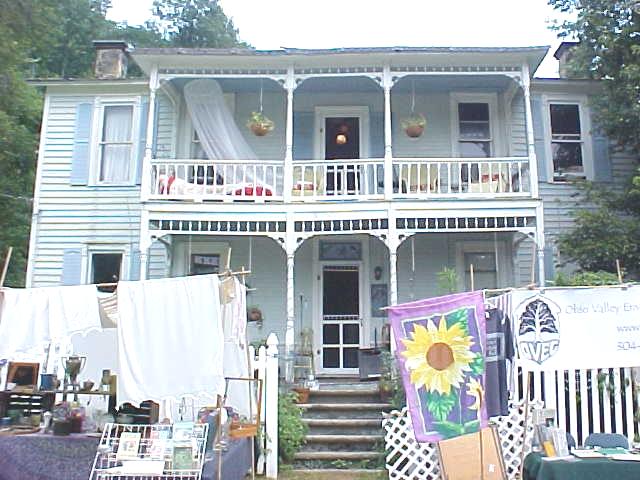 La Paix farm house in rural Lewis County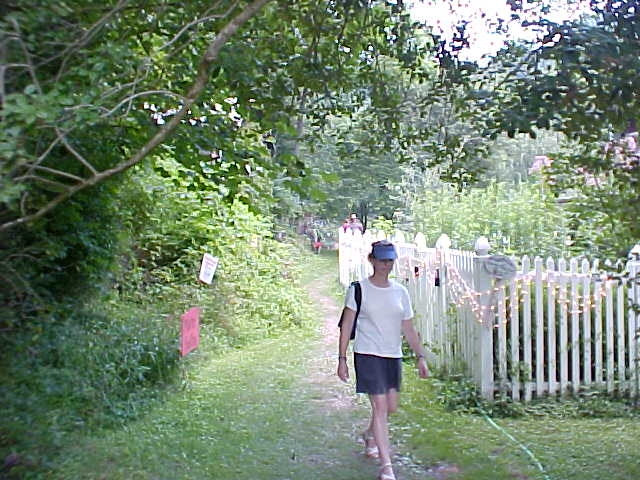 Regional residents attended demonstrations and toured herb farm
The Third Annual West Virginia Sustainable Fair was held on Saturday at the La Paix Herb Farm, near Alum Bridge, Lewis County.
Nearly twenty-five organizations and participants had booths, with visitors touring the beautiful grounds of organic gardens, lavender in bloom, essential oil distillery, silver labyrinth and beautiful woods.
Much of the day was spent with sustainable demonstrations.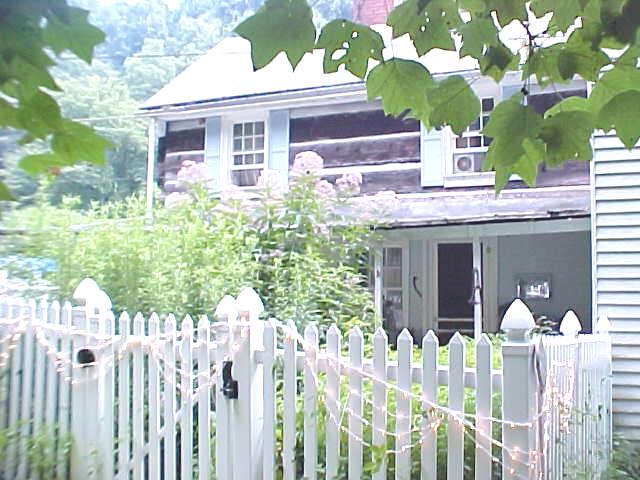 Part of La Paix house is log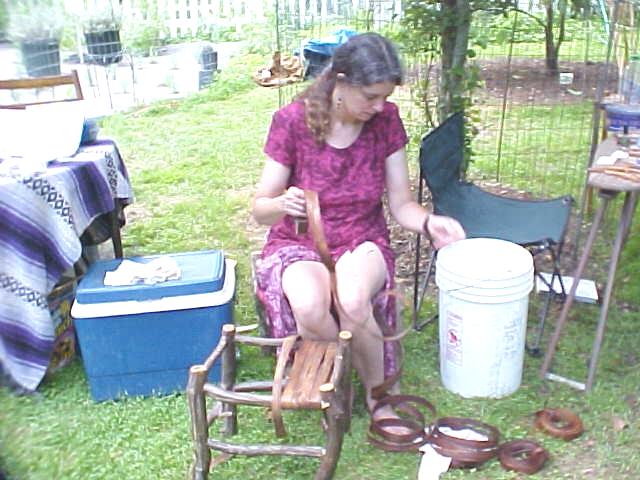 Calhoun resident Mary Wildfire weaves a stool
The 86 acre farm has been operated by Myra Bonhage-Hale, a co-director of the event, since 1981. Web site www.sustainabledevelopmentforwv.com/
Denise Poole, another co-director, said "We have many examples of what individuals can do to incorporate sustain ability into their lives....This is really about our future."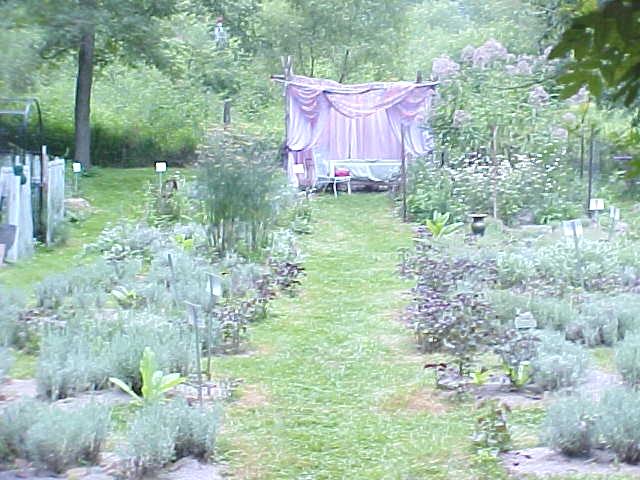 Herb Gardens cover part of 86 acre farm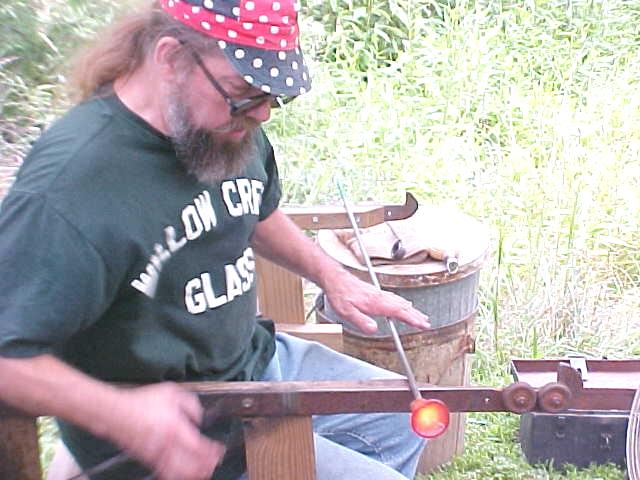 Willow Creek Glass Company (Alum Bridge) "blower" gives demonstration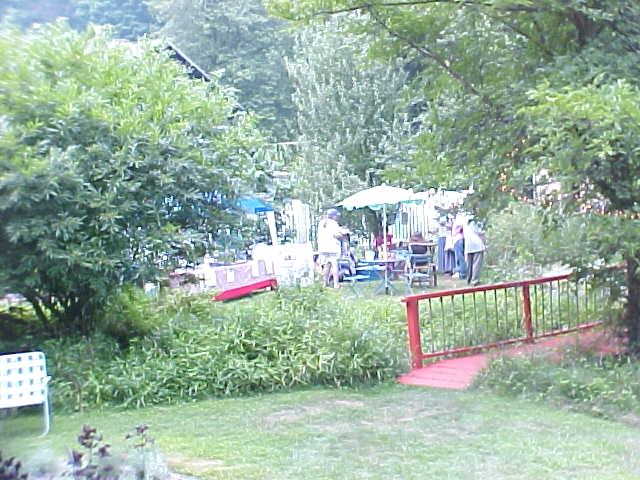 About thirty small business and organizations have booths