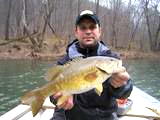 By Cory Boothe
Coryboothe@hotmail.com

Harvest totals for 2012 are in. Central West Virginia faired very well. This area of West Virginia is a promise land full of game and opportunity. Hunters in central wv have opportunities for deer, turkey, and even bear in the glorious days of autumn. The breakdown for deer harvested per square mile are as follows. Braxton County 6.5,Calhoun County 6.5, Gilmer 5.5, Ritchie County 7.3, Roane County 6.3, and Wirt County 9.4. The average human population of these counties is 26.6 psm.

Black bear totals for the area are Braxton 41, Calhoun 2, Gilmer 3, Ritchie 1, Roane County 4, and Wirt County did not have a legal harvest. Look for bear harvest numbers to grow as the population makes a steady increase from the eastern highlands to the western counties of WV. Braxton is leaps and bounds over other area counties and that is because of the increased population distribution point moving from east to west.

Fall Turkey hunting was open in Calhoun County for the first time ever. Calhoun County birdhhunters harvested 13 turkeys. Wirt County had 22 harvested. Braxton, Gilmer, Ritchie, and Roane did not have a fall season. In order to have a fall season, the spring harvest figures of that county need to hit a certain level per square mile.

Times are great for the sportsmen of central West Virginia. Game abounds in the hills and hollers of our great state.