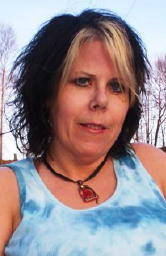 Kathleen H. Taylor
fieldaflowas@yahoo.com

OK, who missed me? I am sorry for being away from the column for so long. I have just been overwhelmed with life in general.

I hope everyone's holidays were wonderful and that the new year started off on the right foot.

We finally received the long awaited snowfall. It wasn't enough, but will suffice for now. We are hoping for something bigger before the winter ends. I can do without the really cold temperatures though. Those single digit temperatures are dangerous for everyone and everything. Please be sure you bring your pets in as well.

Our black Lab, Slash and our Beagle, Billy, have been missing for over three weeks now. We continue to follow up on all the possible "sightings". But, so far, no luck. We miss them both and would really like for them to be returned home safely.

We plan to take the kids to Disney over spring break. I am pretty sure I wasn't thinking clearly when we made that decision. I went there several years ago, so I imagine it has changed a bit.

I feel that Avery will get bored with stuff very quickly. I took him to some things in Myrtle Beach and it didn't take very long until he said, "Are we done yet?" So, I guess we will see how it goes. Please feel free to contact me with suggestions or ideas for our trip. We are definitely trying to keep our costs down as low as possible.

The Second Chance Prom Gown Rallys will be coming to several local areas. Be sure to keep an eye out for the announcements. These gowns are amazing, some aren't even worn with the price tags still on them. Please remember this isn't charity, this is to give every girl a chance to find a spectacular dress at a reasonable price. I know the economy is awful right now. There is no need to pay high prices when it's not necessary. Come out and give these rallys a chance before buying one off the rack.

Brian has been working in Youngstown, Ohio six days a week. Honestly, I don't know how all of those single parents out there manage it all without losing your minds. It's really hard for me to do everything while he's gone so much. It drives me crazy. Our dear cousin, Terry Richards, has been quite a help when I need some bailing out (especially during hunting season). We are so grateful for you Terry!

Avery is counting down the days until Little League starts again. I can honestly say, I am not that thrilled yet. I am just completely overwhelmed and I need a break before I get involved in another activity. Avery's D.C. Trip is also coming up soon. I don't plan on making that trip this year. Avery, apparently, has this "image" he needs to uphold and he says his parents will embarrass him on "so many levels." He's come up with some good lines this year. I am not sure who his writer is, but, they've been some pretty good lines.

Belated birthday wishes need to go out to Mike Taylor and to Brenda Taylor. I hope you both had a great day!

I would like to end this column with a quote, "A good life is when you assume nothing, do more, need less, dream big, laugh a lot, and realize how blessed you are." Excellent advice. Unfortunately, the writer's name was not listed, so I can't acknowledge him/her properly.

I am happy to be back to writing the column again. I hope you will continue to enjoy reading it.

Peace.