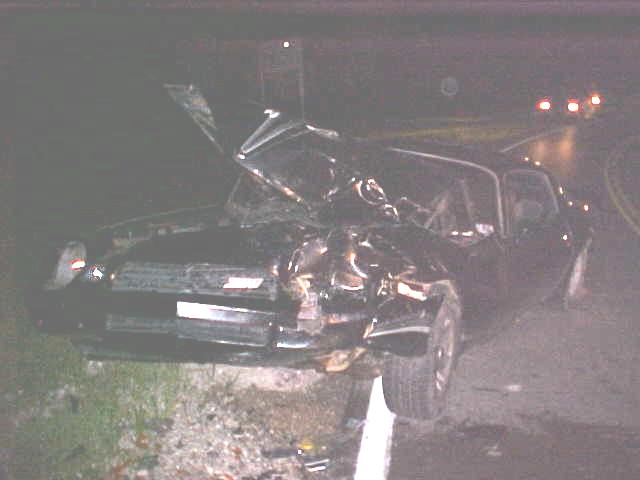 McKown vehicle heavily damaged
A two vehicle collision Saturday night on Route 16 near Orma sent one woman to Roane General Hospital and another driver to Central Regional Jail.
A 1999 Dodge Dakota driven by Jerry D. Wilson of Greenwood, South Carolina apparently struck a Camero driven by Paula McKown. McKown was taken to Roane General Hospital by Calhoun EMS, for treatment of undisclosed injuries.
Wilson was reportedly placed under arrest by the West Virginia State Police for what appeared to be a DUI charge, and was transported to Central Regional Jail.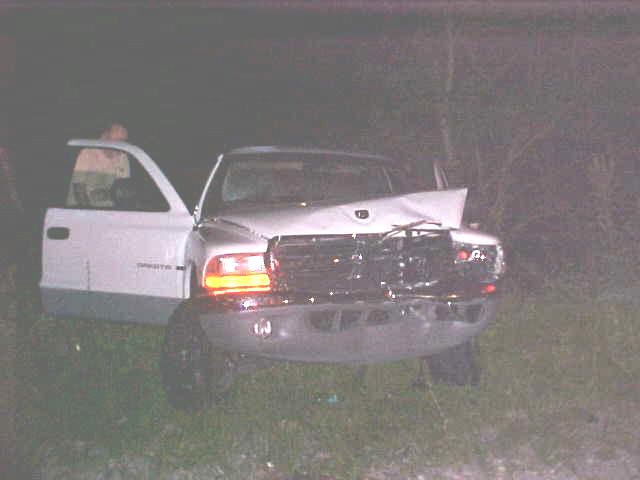 Wilson truck came to rest at edge of West Fork River
Wilson's poodle dog was missing after the accident, but was discovered underneath the man's truck, with no injury.
The Arnoldsburg Volunteer Fire Department dispatched three trucks and seven firemen to the accident scene at 9:45 p.m. Calhoun EMS dispatched two ambulances.