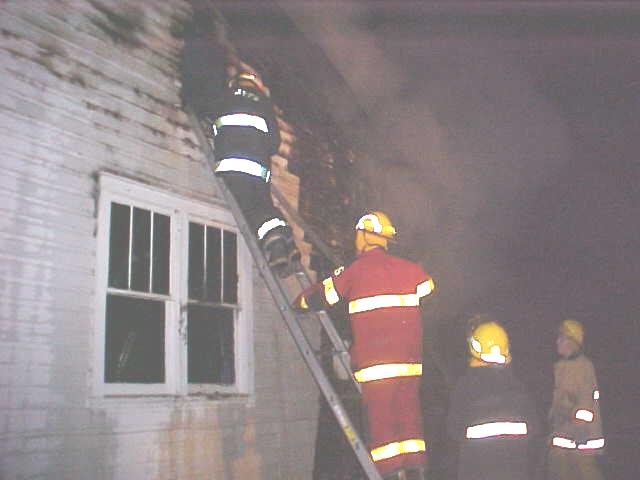 Fire spreads to attic area of Walker Road house
A fire of suspicious nature destroyed the former Harvey and Jessie Hicks place on Walker Road, about one mile from State Route 16 near Chloe.
The inside of the structure was destroyed, in addition to an adjacent outbuilding.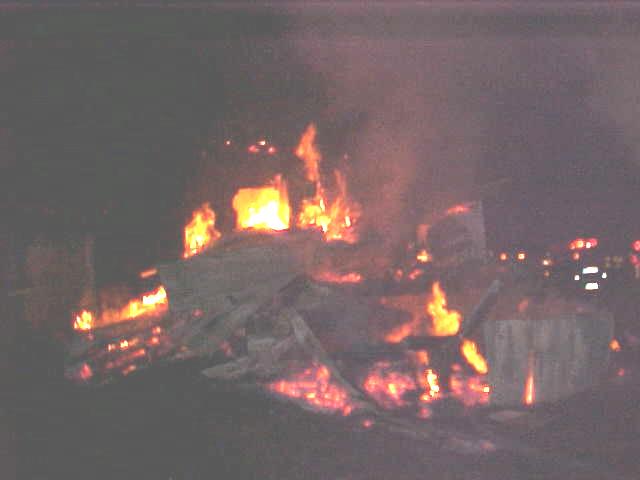 House was burning when discovered at 11 p.m.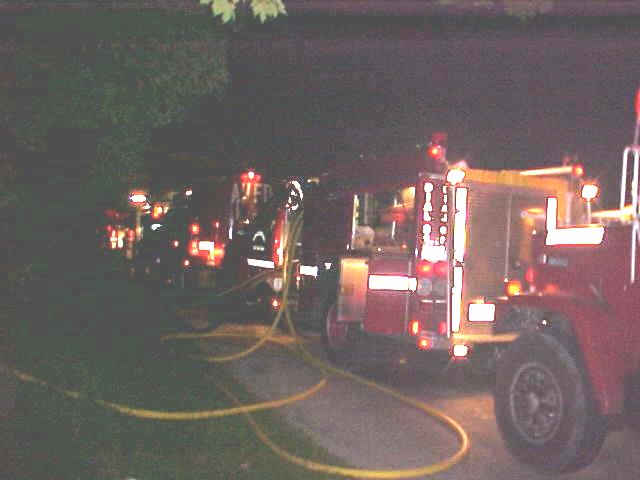 About six pumpers and tankers responded to scene
The dwelling had apparently been on fire for a while before firemen were summoned at 11 p.m. Wednesday night. "It was a really hot fire," said a volunteer firemen.
State Police were notified that a possible "fire bomb" could have started the blaze.
The one story dwelling was owned by Glenna Jarvis, and occupied by Jamie Jarvis and Roger Jones. No one was present when firemen arrived. It was a near total loss, although firemen quickly brought the blaze under control.
The Upper West Fork and Arnoldsburg VFD's dispatched nearly all their equipment to the fire, with about twenty firemen.
The departments returned to the scene on a rekindle of the heavily damaged structure at 8:15 a.m. Thursday.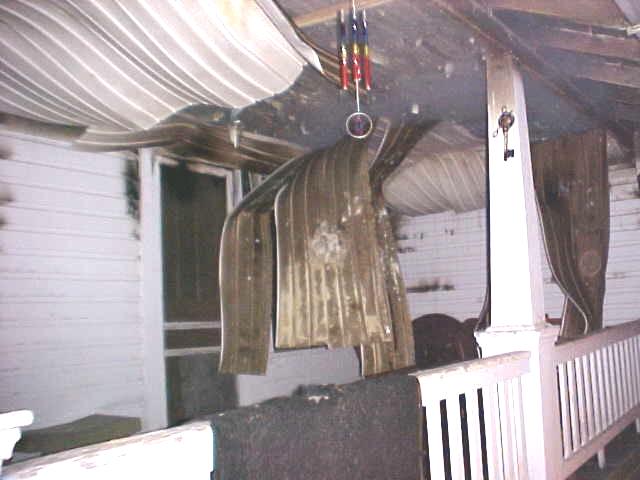 Firemen enter front of dwelling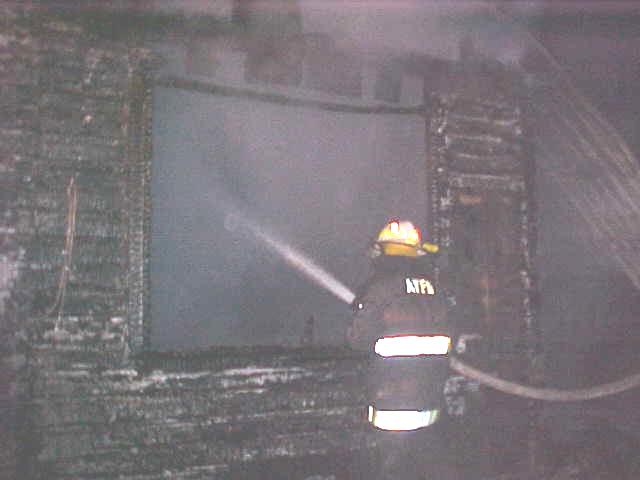 Arnoldsburg fireman helps douse blaze