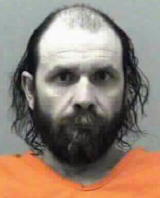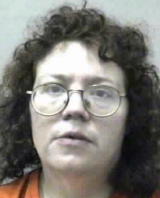 A Gilmer County couple have been arrested on charges of endangering children over the holiday.
Donald Skinner, 41, and his girlfriend Barbara Louise Wilson, 39, have been arrested for child gross neglect with risk of serious injury.
Glenville Police were called to a Go-Mart after someone found a 4-year-old girl with just a shirt on outside the store in 30 degree temperature.
The girl allegedly walked there after she was left alone with her brother.
When Glenville Police arrived they found the girl sitting inside the store eating pizza with a concerned citizen.
Police said the girl walked down a long flight of stairs, crossed an intersection, walked across a bridge over a river and then crossed another intersection to get to Go-Mart.
The girl's mother told police she left her daughter in the care of her 12-year-old son, leaving with her boyfriend.
The complaint says when police checked out the house, there was no heat and trash was everywhere.
A report said the bottom part of the home smelled like cat urine. It also said they found an open pocket knife and prescription pill bottles that were accessible to the children.
Child Protective Services took the children to a relative's house.
They are being held on $25,000 bond in Central Regional Jail.